Holmes vs. Lupin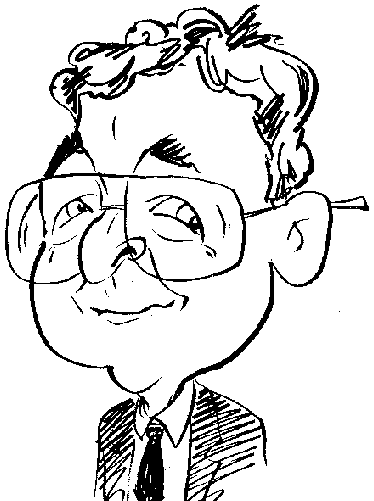 Review controls
A visit to a certain residence in Baker Street can lead you into a world of mystery and criminal activity. There is also a French flavour to add further spice.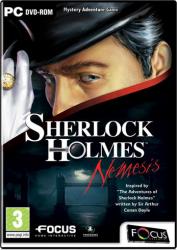 Now available as part of the Focus Multimedia extensive catalogue of titles, Sherlock Holmes Nemesis is a first-person perspective adventure game that is set in the year 1895 and located in London. The story brings together the Sir Arthur Conan Doyle characters of Sherlock Holmes and Doctor Watson with the French fictional cat burglar, Arsène Lupin who was created by Maurice Leblanc. Lupin challenges Holmes to stop him from stealing five of England's treasured possessions over a period of five days. Switching between the guises of Holmes, Watson and Inspector Lestrade, you need to play your part in stopping this attack on English heritage. Actually you only get to play Lestrade once but it does mean that the game can claim you take on three roles.
Following an opening street scene that gradually takes on colour and comes to life, you are presented with a cut-scene during which Holmes is interrupted playing the violin by the arrival of a letter from Lupin issuing the challenge and, as Holmes is apt to say, the game's afoot. Rather than ease you gently into the game with a few simple exercises, you are quickly thrust into action and puzzle solving including Lupin's love of riddles. Even a basic task of visiting a bookshop can cause a few headaches for those less-skilled in the world of adventure games.
Naturally, with Lupin's targets involving England's precious artefacts, you get to visit some historical sites. These include Buckingham Palace and the Tower of London along with other tourist attractions that include the National Gallery and the British Museum. The work put into depicting these locations and their content is excellent. Adding a touch of culture with educational overtones, you are spoon-fed information regarding some of the sites you visit.
You get to meet various characters, including Queen Victoria, representing the period. When conversing with the different characters, you get actual voices and on-screen text containing dialogue that is generally appropriate to the period. The choice of background music, with plenty of piano and violins, also fits in well with the period.
Controlling your character is carried out through a combination of your mouse and certain keys. Those who tend to suffer from motion sickness might find the first-person 3D environment takes a little getting use to but this is not an insurmountable problem. You have access to a map that saves you the trouble of walking or taking a hansom cab to get to the different locations. You simply call up the map, click on your destination for you to be taken there.
In order to make progress in the game you need to locate hotspots and then decide how best to use them. This will involve a fair amount of backtracking as some important elements do not make an appearance until certain conditions have been fulfilled. Some might complain that this does kind of place you in a straightjacket and force you into certain channels. But it can help in that you will not go off on wild goose chases without hope of success. Items collected are stored in an inventory which can be access when necessary by a right mouse click. An automated journal feature keeps tracks of conversations and other important information.
Sherlock Holmes Nemesis is certainly challenging and it does help to have some knowledge of history when solving some of the puzzles. This is not a game that you can breeze through but adventure gamers should get their money's worth.
Priced at £9.99, Sherlock Holmes Nemesis requires a Pentium III 1.3GHz processor with 512MB of RAM and 3.0GB of hard disk space with support for DirectX 9. You will need to be running Windows XP or later.
http://www.focusmm.co.uk/shop/Sherlock-Holmes-Nemesis-pr-1634.html