Ovivo: for those who need a mobile but aren't heavy users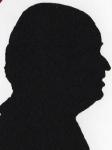 Many older people do not want or need lots of texts and mobile use as well as mountains of calls a month. So a service that offers some of everything at little or no cost seems nirvana. I have been testing one such service from Ovivo.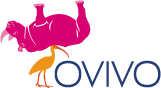 Many years ago a single PAYG call cost 49p a minute but in the early days your credit was still there if not used straightaway. I remember one such service that charged 15p a minute for the first five minutes in a day and then 5p a minute after that.
Nowadays the main problem – for a lot of people – is using their allowance before the month comes to an end.
Ovivo charge £5 for any Smartphone user either with or without a SIM and for that you get 200 minutes, 200 texts and 500MB of Mobile Internet per month FREE. If you have a Tablet you can have 1GB of Mobile Internet FREE.
A very cynical friend of mine said that if you exceed your allowance you then get hammered with charges well looking at the Ovivo tariff I can't see that as their price is 6p per minute for Mobile, Standard UK Numbers, Voicemail, Text Messages and Mobile Internet. This to me is certainly not 'being hammered' in fact it seems very reasonable.
So if you mainly use your mobile for a few friends and family and like a backup should your broadband go down then this service seems ideal. I am sure that heavy users would be better off on a contract but then most heavy users normally manage to get their company to pick up the bill for them so the overall cost is not all important.
I have been using this service while out and about to make the odd mobile and standard UK number call or three as well as checking and replying to emails also for viewing web pages while travelling by bus and train.
The total amount I have used of the basic £5 payment according to my Ovivo account is the huge sum of 112p; yes not a misprint 112p so I still have £3.88. This is over a two month period. Yes my use is not huge I do most of my web surfing using my wireless network at home and most of my calls are also made at home and I am not a huge texter. However I do use my mobile for calls and do check some websites while out and about, this for me is two to three times a week. One day produced charges of £2.83 of that 17p was charged.
However I have a lot of friends and neighbours who have a mobile and just seem to always be topping it up or finding their credit has expired. When you need a mobile its nice to know that credit is there for you to use.
While it is possible to keep your current number I opted to be sent a SIM and this arrived the next day. Just fit it in your phone and you are up and running. There is no contract so you can end at any time you wish with no comebacks.
Perhaps for the light user the biggest turn on is NO minimum monthly top up which means no extras to keep paying.
At the time of writing Ovivo are using Vodaphones network. Not all devices are currently supported so please check the Ovivo website to see. As with most things you need to be 18years or older. As yet I have found no problems.
The front page of their website has ten simple FAQs and the answers they give are also clear and easy to read so why not go on to their site and read them for yourself. While it sounds too good to be true I cannot find and flaw so I think their service is worth the very rarely awarded 5x5 award. Less than thirty of these have been awarded in nine years.
Full details of their service can be found at the link below. www.ovivomobile.com