Of Heroes and City Building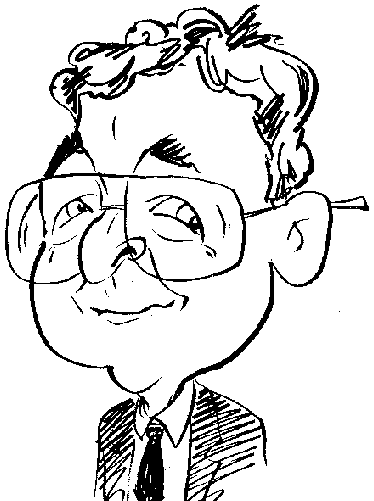 Review controls
Developed by Jaibo Games and published by Alawar Entertainment,Heroes of Hellas 2: Olympia is basically a match-three type game with an element of city building thrown in for good measure.
Buy Now!
Heroes of Hellas 2: Olympia
£7.17 direct from Alawar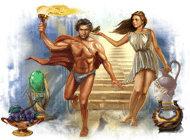 Played in a choice of Easy, Normal or Hard mode, you Heroes of Hellas 2 involves dragging your mouse cursor over tiles of the same colour to create chains of three or more tiles. Specific targets are set for each grid of tiles. You might need to collect all the precious and semi-precious gems; clear away golden areas; or remove a certain number of tiles within a specified time limit.
Obstacles, such as hell stones, barriers and boulders, add to your problems but, fortunately, they are more than compensated by the tools and assistance at your disposal. Gold coins act as wild cards and can be used to complete chains of whatever colour. Lightning bolt tiles can be used to fire a destructive charge in different directions depending upon the overlaid symbol on the tile. For more localised destruction, bomb tiles can help clear away tiles. Like the gold coins, lightning bolt tiles and bomb tiles can be used to form a chain.
As mentioned earlier you can call upon help from various deities. Leading the way in this respect is Zeus who is available right from the start. You can gather other deities such as Athene, Prometheus, Poseidon and Polyphemus the Cyclops, to aid your cause. These characters become available once you have collected the pieces of their individual lockets and then complete one of the mini games which include jumbled pictures and hidden object finding. In order to avoid indiscriminate use of these special powers offered by the heroes, they do need to be recharged after each use by collecting tiles of the appropriate colour.
From time to time you will need to tackle treasure hunt and puzzle layouts. In the case of the former you will need to manipulate as many treasure chests as possible to reach the bottom of the tile grid within a one-minute time limit. Unlike the main game when you drag your cursor over the tiles to select them, with treasure hunt you just have to click on groups of tiles of the same colour for them to disappear. One disadvantage of this change of selection mode was that I found it took a conscious effort when I needed to switch back to the dragging method after each treasure hunt.
Puzzle mode involves being set a specific task. This task needs to be completed within a set number of moves. Generally there is only one way in which each puzzle can be solved. On the successful completion of a puzzle you will be given a turn on a one-arm bandit to gain some extra resources. Apart from the treasure hunt type of game play, you will be given the option to replay any level you failed to complete.
At the completion of each level you are awarded points for the number of tiles collected and the time taken. These points along with any gold collected is converted into cash that can be used to help build up your city. You need to make sure that the food, defence and culture levels are kept to reasonable levels. Stars are used to indicate the satisfaction level of each of these features. When this level drops below a certain figure you will need to take action by authorising a new or upgraded building. Sometimes you will be given a choice of items to build but on occasions there will only be a single option. Each building or facility has its own cost and this figure will be deducted from your balance when a building is constructed.
Following a short animated building sequence you can examine your city by clicking on buildings or citizens to learn more about them. As you add new features, the citizens will be so pleased with their environment that they will offer to build you a palace. As your city develops and the population grows, its status will be upgraded.
For achieving certain performance levels, you will be awarded with various wonders of the ancient world. Included among these treasures are the Golden Fleece, Learnean Hydra, Parnassus Emerald and Cadmian Sphinx. Any items you receive will be displayed within the city Museum along with the statistics of your performance.
Heroes of Hellas 2: Olympia is certainly a challenging game with regards to the match-three element. The city building is really just a means to an end but it does show off some excellent graphics and animation. There is an option to choose your favourite hero as your wallpaper. The game is spread over 90 levels, eight mini-games and three levels of difficulty. A 60-minute trial version is available while the unrestricted version will cost $9.99. The game requires a Pentium 800MHz process with 512MB of RAM running Windows XP and later.