Panasonic Report – Part One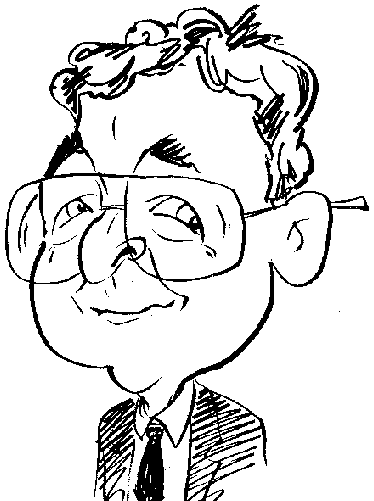 Review controls
Snow falls and the UK comes to an almost halt as we do not seem able to cope. Yet a recent visit to Munich, where there was several inches of snow all around, showed that it was possible to cope. But why was I in Munich?


click image to enlarge
With Munich as its chosen destination, Panasonic revealed a raft of new products to the European Press Corp. I was one of those fortunate enough to attend this event that had several new products and technologies fighting for our attention. The event was held in the snow covered Olympic Park Centre. Luckily no snow fell during the event as there was already more than enough to make us glad we were safely ensconced inside the event centre.
Central to the whole event was the concept of 3D and Panasonic's work in the various areas of this latest development in home entertainment and the further evolvement of high density televisions. In its efforts to produce the best 3D experience, Panasonic has become involves in all the different stages of its production starting with the content studios right through to the home experience. Panasonic has developed new, faster screen phosphors that work in conjunction with the company's 600Hz sub-field technology. These new displays deliver alternating imagery at 60fps to each eye so that the brain can interpolate the data as 3D images. Providing the link between the screen display and the data received by the eye is the task of Active Shutter Glass. Panasonic's preferred choice in this area is RealID's Active Shutter Glass technology.
Panasonic's initial offering with regards to 3D television will be its new VT20 3D Plasma television which will be available with screen sizes of 50-inch and 65-inch. Both Plasma and a large screen size are a definite requirement to get the full benefit of what 3D can offer. The VT20 series feature a sophisticated design with a bronze metallic coloured frame and the television comes with two pairs of Panasonic 3D Eyewear. These 3D capable screens come with THX® Certified Display certification ensuring movies are displayed in the quality and colour palette decreed by the film's director plus Panasonic's Viera feature – more on this a little later.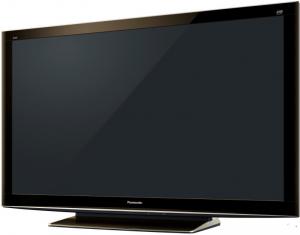 click image to enlarge
Past attempts at introducing 3D into the world of cinematic film making and delivering content to the public were hardly successful and quickly faded away into oblivion. But now experts believe that both the timing and available technology is at a stage where another attempt will be more successful and we could be about to enter the world of 3D entertainment. Game developers and companies such as Sky, Orange and Panasonic plus the major Hollywood studios are investing time and money in the technology.
It has to be said that initial impressions of many are favourable. The various demos shown by Panasonic were excellent. The release of Avatar has shown that cinema goers are prepared to pay extra to watch the movie in 3D rather than the 2D version. Yet I still have a feeling, which I can not shake, that there are still a number of problems that will need to be overcome. As mentioned earlier you do need a large plasma screen and space in which to place it. In many UK households, this type of space is not readily available. I know in my case that my 26-inch flat screen television tends to dominate the room and a complete redesign of my living room would be necessary in order to make room for one of these plasma screens and myself.
There is also the question of needing to wear special glasses. As someone who wears spectacles all the time, I found that I needed to remove my normal glasses to get a comfortable fit for the 3D glasses. Fortunately my eyesight is reasonable enough for this arrangement not to interfere with my viewing pleasure but others might not be so lucky. While on the subject of glasses, most families will require more than the standard two pairs supplied even without considering guests turning up to watch your new toy. Additional glasses could cost in the region of £100 a pair. Hopefully these issues will not be insurmountable as the 3D experience is visually impressive.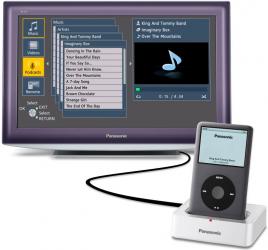 click image to enlarge
Continuing with the television theme, Panasonic has a number of other models either of the plasma or LCD variety. In total the company has five Plasma series including the previously mentioned 3D series. The various Plasma series feature 600Hz technology, a native contrast ratio of 5,000,00:1, a High Contrast Filter to reduce glare and reflection plus a motion picture resolution of 1080 lines. Another feature of the Plasma models is Infinite Black Pro technology. This produces rich levels of deepest black to help enhance other colours. Various models in the Plasma VT, V and G series will have Freesat (requiring a satellite dish) and Freeview capabilities while the S series comes with Freeview built in. Plasma televisions are available in 65-inch, 50-inch, 46-inch, 42-inch and 37-inch sizes. Panasonic has also produced a 512-inch Plasma screen but do not expect to see one in your local High Street store.
Aimed more at those of us with a less-flexible budget are the company's LCD models. These units have a dynamic contrast ratio of 2,000,000:1 and a bright LED backlight. The use of a Backlight blinking intelligent Frame Creation function helps produce a moving picture resolution of 800 lines. Models in the W, V, D and G series have both Freesat and Freeview while the S series just has Freeview. Panasonic has LCD models ranging from 42-inch down to 19-inch. Applicable only to the D28 19-inch and 22-inch models is the inclusion of a Universal Dock for iPod for playing and charging your Apple device.
Earlier I mentioned the Viera feature. This enables advanced functionality on the various models. All Viera-enabled televisions have an SD card slot for playing media including, for the first time, MP3 music. Many models will have two USB ports and are WiFi ready (a Panasonic dongle is available). With the appropriate connection you can access Internet features such as YouTube, Picasso and Eurosport; indulge in Skype video chat; and rent or buy movies from Acetrax. The Viera Link feature allows for devices, connected via HDMI cables to the Viera TV, to be controlled by a single remote with any device switched to standby mode when inactive.
Other eco-friendly features include a reduction by up to 35% in power consumption. The use of lead-free panels and 100,000-hour life combine to help save on resources.
To be continued:-