Oyster Delivered Audio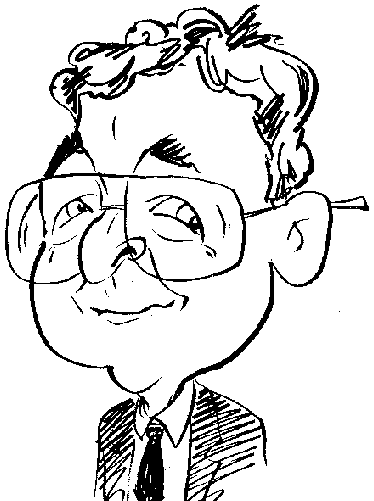 Oysters are usually associated with pearls and a shell fish that does not appeal to everybody. Now an oyster is offering to add speaker capability to various devices.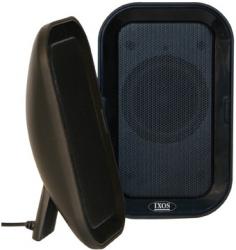 My first portable (not quite a luggable) music playing device was a record player with its own built-in speaker (this was the time when mono was still the accepted standard). It would play the rather larger and breakable records of the hits of that period while keeping my arm muscles well exercised through the need to wind-up the unit in order for it to work. Those were the days! Now we have portable devices small enough to almost get lost in your pocket and with enough rechargeable power to last for many hours of playing back the latest music.
Another difference between the old and the new is that my original music playing device could be listened to by a group audience while my iPod or MP3 player was designed for personal audio deliverance. That is until various third-party manufacturers developed external speakers for opening up the music content to a wider audience. One such product is the IXOS engineered Oyster which can also be used to boost the audio output of your laptop, iPod or MP3 player.
The Oyster Premium Portable Speaker kit consists of a pair of speakers, battery PowerPac, multi-stranded audio connection cable and a small, folded User Guide. In case you think I might have omitted one item, this is most definitely a case of "Batteries not included" product. You will need to supply the four AAA batteries that will be required when using these speakers with an iPod or MP3 player.
All the various elements of this kit, following the current popular trend, are black in colour. However as IXOS has opted for a gun metal black finish rather than lacquered black, you can handle the product as much as you like without worrying about leaving behind finger smears.
As mentioned the supplied connecting cable is multi-stranded. At one end is a standard USB plug which can be used to attach to your laptop or the battery PowerPac when being used with other devices. The cable then splits into three strands. The shorter of these strands has a 3.5mm jack plug for linking to whatever is the music source via the headphone or audio out socket. The other two strands also have 3.5mm jack plugs but these feature a slanted protruding collar element. When you connect these to the pair of speakers, this collar acts as a support to hold each speaker in an upright position.
With the speakers attached to a laptop, power is provided via the USB connection. However when the speakers are used with devices such as the iPod or MP3 player, power will come from the PowerPac. An on/off switch on top of the PowerPac can be used to help extended battery life.
The Oyster speakers, which can be magnetically clipped together when not in use, provide 2.5 Watts of output. While the audio quality delivered by the speakers when attached to either my iPod or MP3 player was fine, the volume was nothing special. This could be down more as a result of the output from the iPod or MP3 player unit via the headphone connection rather than the Oyster speaker system. Switching to a laptop produced a volume level that was far more impressive. The Oyster speakers added extra output power and body to the audio output.
While I would not consider using the Oyster kit with my iPod or MP3 player, I would definitely use it with my laptop when increased output was required. The Oyster speaker system has been priced at £24.99.
http://www.ixos.co.uk/en/ixos-products-detail.asp?PROID=659&Category=10