LG Network Blu-ray Disc Player BD370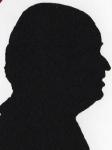 Review controls
I always enjoy reviewing a Blu-ray player, one because I do not own one but do have several Blu-ray discs including several that will not play in a PC with a Blu-ray player, even experts do not know why and two its an excuse to watch Blu-ray movies.


click image to enlarge
Half way through the review period I got a new TV in for review from Sony (review in a couple of weeks) so this has been tested not only with my 32inch TV but a brand new 40inch Bravia as well.
In a short space of time The Blu-ray player has developed a lot and indeed I hear that stand alone recorders are soon to hit the shops. There are of course a number of stand alone Blu-ray player/recorders available for the PC but they need a powerful PC to run them.
Here everything needed is in the box (apart from a HD TV) and perhaps an HDMI cable as this still does not seem to be supplied. Yes they do supply other cables but they do not give the same ease of connection that an HDMI does.
It is 43x27x6.5cm with cables inserted, it weights 2.735kilos. It will happily sit either above or below another unit in my case above my old video recorder that still has its uses while Analogue is still around in my area.
It is black and the sides, base and top have no controls on. The back has AC power input, Component and Video out. Digital out via coaxial and Optical. HDMI out and the Ethernet connection. The front has two drop down doors the one on the left is where your Blu-ray or DVD's are inserted and the one on the right has three basic control buttons (stop, back and forward) as well as a USB socket. Between the two drop down doors are three other buttons hidden amongst the Blu-ray logo. However if like me the only time you go near the player is to insert or remove a disc as everything can be done from the remote control.
The remote has 46 keys to control the Blu-ray player and if you have a suitable TV another six keys that let you use this remote to control your TV.
Apart from the use of this unit to show Blu-ray movies –which is does very nicely- it can also play movies, music and photos that are stored on any attached USB drive.
In fact if you turn on the Blu-ray player without a disc in the drive the Home Menu is automatically displayed with the Movie option greyed out (assuming there are no movies on any attached USB drive) the other options are Photo, Music, Setup and YouTube.
The latter is where the Ethernet socket comes in, assuming you have it connected via cable to a router you can – should you wish – watch YouTube videos streamed straight to your TV. The Ethernet connection can also be used to update the software in the Blu-ray drive.
Apart from Blu-ray (BD) and DVD it can also play AVCHD and DivX files the latter once you have registered the unit with DivX.
There is a 52 page manual. This allows the novice to get going by using the early pages and then as you browse further on details to help the more advanced are there. In fact I will go as far as to say this is an excellent informative manual the sort we sadly see these days for PC connected devices as we are expected to make do with .PDF files.
I look forward to reviewing a Blu-ray recorder (when such devices become mainstream) but for now for great picture quality and excellent sound quality (even when using the TV speakers) Blu-ray is certainly the best. Of course should you have a quality 5.1 or 7.1 sound system then you really are using the full Blu-ray performance.
Doing my Internet searches found the LG Blu-ray Player BD370 at a best price of £129.99 including free delivery from the first link below.
http://www.amazon.co.uk/gp/product/B0026B8AW6?ie=UTF8&tag=gadge0a-21&linkCode=as2&camp=1634
http://www.lge.com/uk/tv-audio-video/video/LG-blu-ray-player-BD370.jsp