Sony Blu-ray Player BDP-S300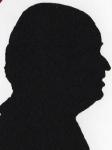 I have used this for several weeks, however only around ten days ago did the HDMI cable arrive. Do not try using a Blu Ray player without the HDMI cable as you will hear music, sound effects but no speech when using Composite cables supplied.

A couple of recent reports say that within three years we will all be using Blu-ray, well if the quality of sound and video I achieved using this unit and the Sony TV (reviewed four days ago) are anything to go by I say yes please.
Once you have connected the Blu-ray player to your TV and tuned it to whatever setting you are connected by (anything but HDMI will be inferior) it should when switched on go to easy setup if not follow the instructions in the 64 page instruction manual. Throughout this manual there are lots of illustrations and if you don't see the screen illustrated back track till you do. It is just a matter of a few choices and that is all.
Anyhow should you arrive without an HDMI cable the box does contain cables that can connect to component outputs on the Blu-ray and inputs on the TV. This will give little better quality than the average DVD player and should you play a Blu-ray film somewhat worse as music and sounds are played but no speech is heard. My first test - without the HDMI cable - was a music Blu-ray offering and the sound was good the image was fine but neither were up to what I had seen in various demos. There was little talking but I did notice that I could not hear the few words said. This did not sink in at the time. Next I started watching Casino Royale (yes I do not get to the cinema a lot) as I had not seen it. The early sequences were puzzling as was the lack of speech and unless you were a lip reader that's the way it remained when it moved on full colour etc I knew something was very wrong. Yes if I had used 5.1 speakers I would have heard sound but as I was using a TV the only sound is the action and the music. I could have turned on subtitles but I waited for the HDMI cable to arrive. Was it worth the wait, yes yes oh yes.
Why oh why is an HDMI cable not provided in the box as without one I am sure lots of units will be returned as no better than a standard DVD player.
A lot of people think Blu-ray is all about picture quality and that is true but even through standard TV speakers the sound is better. However if you have a 5.1 setup then you will really hear what you probably already do at most cinemas.
After setup any further switch on will take around 60 seconds. The whole process (once power is going to the unit) is controlled from the 48 key remote control. Press the on/off button and a white light appears on the centre of the face after 20 seconds LED display at the left of the front shows Power On and another 40 seconds later it will either have read any disc inserted or say no disc.
This unit can also play most other types of 12cm DVD's and CD's but that is not what this review is about.
Watching any Blu-ray disc you will see details that you never knew where there a human face is a good example a small bead of sweat clearly visible is an example. Of course ladies may not like it as it will show any slight imperfection. What you really need to do is watch a film in DVD and then watch it again in Blu-ray and after that you will not need convincing.
Not only do you hear things that you never knew were there but you see with a clarity that will make you wonder what cra* you have been seeing through your aerial before. There are lots of split screen demos showing ordinary and Blu-ray and while the difference shows it is not until you see it yourself in your home that the true difference between DVD and Blu-ray is clear. By all means invest in a decent 5.1 sound system (this will support 7.1) if the pocket allows but above all spend a few pounds on a HDMI cable as otherwise what you will see will only be a disappointment.
As stated I also reviewed the Sony Bravia TV but I also used my own TV as a guide and still Blu-ray player and the HDMI cable looked superb.
Doing my Internet searches found the Sony Blu-ray BDP-S300 at a best price of £193.03 including free delivery from Amazon :
http://www.amazon.co.uk/gp/product/B000VRVUMO?ie=UTF8&tag=gadge0a-21&linkCode=as2&camp=1634
Doing my Internet searches found the Sony Blu-ray BDP-S300 at a best price of $229 including free delivery from Amazon :
http://www.amazon.com/gp/product/B000PALZE0?ie=UTF8&tag=gadge0a5-20&linkCode=as2&camp=1789
Doing my Internet searches found the Sony Blu-ray BDP-S300 at a best price of €249 including free delivery from Amazon :
http://www.amazon.fr/gp/product/B000W8DKKW?ie=UTF8&tag=gadge04-21&linkCode=as2&camp=1642