A Good Read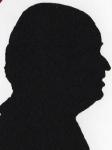 I used to play – many years ago – in a snooker team – local league division three – and one of the team members always used to say you can't beat a good w#*$ here my opinion differs slightly, it's that you can't beat a good read.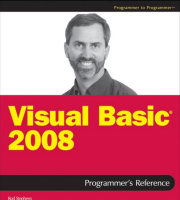 Visual Basic 2008
Even for a speed reader this tome will take a while as this Programmer's Reference by Rod Stephens is - wait for it - 1262 pages long.
Although it is published in the UK by the same company that produces the Dummies series this certainly is not a book for anyone who does not know a good deal about Visual Basic.
To give you what I consider is a good example the first 908 pages (covering 40 chapters) are the meat of the book. Following this are 22 different appendixes using letters A to V and then as the icing on the cake so to speak 31 pages of index.
Anyone still reading? I know a little about Basic and to be perfectly honest I am out of my depth. I do enjoy a good read, anyone who reads my reviews regularly will know I am not a fan of PDF files for whatever as I prefer a printed manual. Of course the only products you are sure to get one are those that do not work with a computer or of course a book.
This is certainly a tome for programmers and of course developers. Perhaps the best I can manage is to outline what Rod Stephens expects the appropriate person to get from the book. Extension methods for adding new features to existing classes. How to select and use Windows Form Controls for a specific purpose. Tips for using subroutines and functions to break a program into manageable pieces. Techniques for error handling and debugging. How to use graphics device interface routines to draw images via Visual Basic and ways an application interacts with its environment.
The cover price is $39.99 (I doubt it will be much less in £s) www.wrox.com or available from larger bookshops.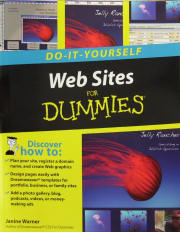 Web Sites for Dummies
Now an altogether more wide ranging book at a more understandable level. Yes I'm back to Dummies!!! However anyone planning to design their own website could do far worse than read this offering of just over 300 pages from Janine Warner who has written at least a couple of other books in the Dummies series on Websites as well as Dreamweaver CS3 for Dummies. Let me assure you that Dreamweaver is certainly not a product to use if you are a real Dummy.
I have reviewed a couple of software packages that claim to make a website for you and at least one was totally over my head.
Part 1 (the first three chapters) is laying the groundwork, like building anything you really should know what you want before you go further. Part 2 (chapters 4-9) covers the building and finishing with publishing your site. Part 3 (chapters 10-13) is entitled Going Web 2.0 Finally Part 4 is the Part of Tens two chapters Ten Cool Services for your site, Ten Ways to Promote your site. Finally 12 pages of index.
The object of the book is to aid you to creating a decent looking website for your small business, club or even your family.
A few facts under 'stuff you need to know' Gather all your content. Find a hosting service. Choose your template design. Optimise graphics to download fast. Test and Publish your website. Promote your website to attract visitors. If you knew all that then I doubt you are a real Dummy and with the aid of this Dummies book you will probably achieve your aim.
£15.99 from good bookshops or online more info from www.dummies.com