Charlie Haden The Private Collection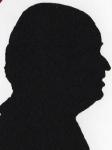 It's that time when I get to tell you about my passion - don't get excited it's not 'X' certificate - it's Jazz mainly that produced from around 1950 onwards. Naim are a company best known for their excellent audio equipment (it's expensive though) but they also have both a classical and jazz label.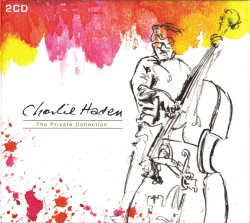 A superb bass player from the USA is Charlie Haden and he is just 70 years young. This is a two CD offering the first was recorded on his 50th birthday 20 years ago. It was one of the first entries in the Naim catalogue and has been unavailable for many years as it was originally only released as a limited edition that soon sold out. Now as 2008 comes in it is re-released along with another he recorded the following year at a university. In the 1950's it was the thing to record at university's. Nowadays I suspect the majority of the audience are of an age to have been at university at around that time.
Charlie recently played a single concert at the Queen Elizabeth Hall in London with a very similar quartet, my regret is that I failed to get a ticket for this sellout concert.
CD1 the Birthday Concert from the 6th August 1958 has seven tracks and a total of 71 minutes of exquisite quartet jazz. Charlie Haden on bass, Ernie Watts on Saxophones, Alan Broadbent on Piano and Billy Higgins on Drums.
Perhaps the best known track is Nardis by Miles Davis which is still in lots of peoples repertoires today. There are only two composer with two tracks is Pat Metheny whose music is still also popular today. The other maestro is the great Charlie Parker who was a very proficient writer as well as a superb saxophone player. The other two composers are Tony Scott - also a great musician - and finally Etudes that will be well known to anyone into classical music as it was penned by J.S. Bach.
The second CD - remember this was recorded less than a year later - shows a total change in the performance repertoire this time six tracks although the notes claim seven tracks this time with 75 minutes of music, the only change in the lineup is Paul Motian on drums.
The longest track is one that I know best recorded by the Modern Jazz Quartet who were already big in that time, Lonely Woman although it was penned by Ornette Coleman. This comes in at near to 23 minutes a figure that would fill a side of an LP. Without doubt the most famous tune on either CD is Body & Soul which almost every modern jazz group will still play in their repertoire today.
I find it interesting that Charlie Haden himself pens two offerings Bay City and Silence. The other composers are Charlie Parker and Pat Metheny.
If you are into modern jazz you must have an example of Charlie Haden's work in your collection and this double CD has 13 excellent tracks with most at around the ten minute mark giving all the quartet members a chance to shine. Ernie Watts is a much underrated saxophone player and Alan Broadbent is a marvelous pianist.
This is outstanding value for two CD's at the price of £16.99. Normally I tend to review two CD's at the same time here in one of my few jazz slots a year I cover just this one album, I will not rate it as Jazz is my passion and I would want to rate it too highly. If you like Jazz then you should have this in your collection.