Marvin's Magic and Electronic Scrapheap Welder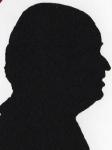 Two very different toys but both suitable for kids of roughly the same age. Marvin's Magic teaches the child to use his hands to deceive and Electronic Scrapheap Welder to build or rebuild.
Marvin's Magic Freaky Body Illusions
This is a set of illusions with the required props to make them work. Unless you are lot more adept than myself you will also need a DVD player to watch how the illusions are achieved. It mentions the DVD in several places on the box but no where does it actually say it's required. However I doubt you would get very far without it.
When you open the box there are a number of different packages inside - mine arrived through the post so there seemed to real order - I found it best to tip everything out and work out what is required for which illusion.
The illusions shown are Ghost Hand, The Living Hand, The Torn Arm, The Head Twister, Digit Decapitation, Bone Cruncher, Stretchy Ear, Brain Flossing and Body Levitation.
As you would expect some are easier than others but all need a good deal of practice and of course the right sort of environment to bring off successfully.
It's stated as suitable for age 8 to adult, I feel it needs a very dedicated 8 year old to bring these illusions to life. However I see the benefit not in the child performing flawlessly but in being willing to put in the practice required. From there maybe he/she will have a future in magic but the really important thing is they learn to do anything well needs practice and then practice and more practice.
If you are unsure then go to www.freakybodyillusions.tv and watch.
Widely available and the cheapest I found online was at £24.99 from the link below which included free delivery.
http://www.amazon.co.uk/exec/obidos/ASIN/B000QGGG6U
Electronic Scrapheap Welder
This is actually four toys in one, the beauty is that as you build them you weld them (safely) together and then should you wish you can break them apart.
I would describe this and something between an Airfix kit where you glue and Meccano where you screw.
Before everyone screams in pain at the thought of their child using a welder it's not like those used in garages etc to weld a car together. There is no real heat as with a normal spot welder, it is heat through friction. You need four 'D' cell batteries (not supplied) and they power the unit, you place the welding rod in the unit and it rotates (quickly) and this is the heat that causes the weld to happen. Not harmless but again nothing like the perception of a child with a welding gun.
There are four different models for the child to build. Any unlike the 'Airfix' these can be disassembled and rebuilt or you can build something totally new hence the 'Meccano' idea.
The four items provided all in separate bags are a Car, Dinosaur, Plane and a Robot. Not only do you have all the pieces required to make these items but a good supply of welding rods.
Once you break them apart you could then remake them or make something totally unique. Full instructions are provided to make the four items listed after that it's up to the child's imagination.
Doing my Internet searches found the Character Scrapheap Welder at a best price of £19.99 including free delivery from the first link below.
http://www.amazon.co.uk/gp/product/B0007M68IE
http://www.character-online.com/products/gr8kit/Gr8KitScrapheapWelder/