Alba DAB Clock Radio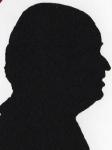 Review controls
This is a small DAB/FM radio with clock. Has this new offering from Alba anything new to offer an already crowded market apart from what Alba always offers lower prices.

This is a grey unit with shiny black front and sides. It is 18cm wide, 16cm deep (with power lead inserted) and 5cm tall. If weight is important the unit - minus the power brick - is around 600grams.
The rear has the power brick lead input, beside this is a 3.5 earbud jack and a wire aerial (this is around 1.3metres long). The sides have no controls, the base has two rubber feet at the rear and a label saying designed in Great Britain. The front has a 10x2.5cm display that has white of blue.
This leaves the top of the unit running the full width at the front is the snooze button behind this two rows of five buttons with two other buttons behind these. Most of the rest of the top is taken by the single speaker grill although close inspection shows most of this to be false with only around a 5cm circle going through to the speaker.
This is a mains only unit so all but a flicker power cut will leave you knackered. I found that less than a couple of seconds without power it survived (clock mode) and therefore any alarm was also safe. Longer than that and details appeared to be lost.
When you first switch on it should scan for channels it found 26 DAB offerings. Looking at the reviews for most DAB radios I have reviewed this is around half the stations. I tried retuning in another area but the result was the same. So it's either the wire aerial or the electronics of the unit.
The unit comes with a small 28 page user guide. This explains most things well. My one gripe here is the saving of presets - perhaps more important for FM than DAB - does not make it clear that you need to click on preset then select the preset number or you will just overwrite what is in preset 1. A pain till you are used to it. You have ten presets available for DAB and the same for FM. Also while in the moan mood I find the fact you press the standby button to switch on and switch off a little strange. Also while griping the positioning of the volume '-' and '+' keys at either end of the second row of buttons as a rather strange position and I often used the < or > buttons that change station thinking they were for volume.
The display itself is to me rather stretched when off it displays a clock and the font used over the two line display looks out of proportion. When on the clock if shown is only on the bottom line and looks better. The date is shown initially when you switch off on line two in year, month, day format that does not seem to be changeable.
Unlike some recent DAB/FM units I have reviewed this one only shows the frequency on the top line for FM stations and no station name, I know it's possible as I have seen it on other units.
Alarms can be set for Mon-Sun, Mon-Fri, Mon-Sat or Sat-Sun. Sleep mode can be set for any period between 0-90minutes.
It is always possible that the unit supplied was faulty but the unit was new when sent so I think that's unlikely.
The stated price is £39.99 and while that is in the lower end of DAB/FM clock radios it is far from perfect. I would pay a little more and have something easier to use and get a better display.
At the time of writing it is only available in Sainsbury's stores (not online) at £34.99.