Book and Earbuds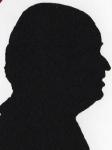 Add some good weather to a decent pair of earbuds and a good book and what better way to pass an afternoon or three.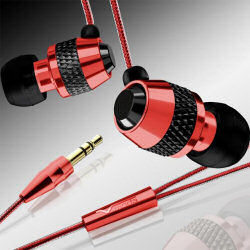 V-Moda VIBE earbuds
I would be the first to admit I know very little about Apple but I am told these designer earbuds are the number one seller in Apple stores.
These ultra stylish earbuds weigh only 12grams. Of course anyone who purchased an iPod was immediately targeted because of the white earbud leads. These are available in eight colours. I was sent the red ones called I believe Rocker Red while the earbuds themselves come in four colours mine was RedRoxx. However you do not necessarily need to own an iPod to benefit from the enhanced sound quality any MP3 player or other device with a 3.5mm jack plug will benefit.
I normally struggle with in ear earbuds as I have rather small ear canals. These have three sizes of rubberised end pieces to ensure not only a comfortable fit but also an enhanced bass level experience.
So what you get in the package is not only the earbuds with just over a metre of lead with around a third of this after the Y even length cable. The plug is of course gold plated. You get a pouch to keep them in and this also contains six pairs of the clear endbuds and two pairs of black endbuds.
Revolutionary Bass Bliss, is what they claim you get, I certainly noted more clarity and resonance using the earbuds with my normal MP3 player. The stated range is 18Hz to 22kHz. I am - as regular readers will know - no fashion icon but even I can see the colour and design of not only the buds but also the leads are stylish.
There seem to be very little price cutting and while I was sent a list of UK stockists the price £69 seemed to hold almost everywhere however the link below currently is selling them at just under £10 off and giving free delivery at £59.98.
http://www.allmacshop.co.uk/?page=proddetail=37386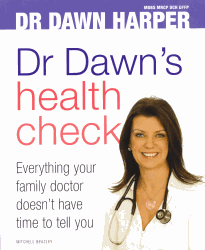 Dr Dawns Health Check
This is sub titled 'Everything your Family Doctor doesn't have time to tell you' but in a lot of cases it answers questions you probably would not like to ask.
When I was growing up granny always had a medical book and no doubt this was because the doctor was an expense with no national health service then. This book has twenty chapters the first twelve covering most of the body.
Eyes, Ears, Nose and Mouth is the first. Hair gets one to itself as does Skin. The Heart and Circulation is another while the Respiratory system is next. The Liver has one to itself so to does the Digestive System. An illness that is hugely on the rise Diabetes and this also has a short chapter. Next a part of the body people do not like taking about the Urinary system a lot of men have problems with this in later life. Bones, Hands and finally Feet cover the last three of the first twelve chapters. None is hugely long and while there are a few illustrations nothing to gory is shown.
The next four chapters, Women's Health, Men's Health, Sexual Health & Fertility and Neurological and Mental Health are all things that are not discussed enough. The final four chapters cover Sleep, Holiday and Travel Health, Children's Health and Finally First Aid. After this there are seven and a half pages of tightly written index items as well as some pages of useful contents.
Nothing is covered in detail but it should in most cases be enough to see if you have a problem that needs further exploration by your GP or a specialist.
Dr Dawns Health Check has a likely price of £14.99 and should be available by the time you read this ISBN 978-1-84533-309-6 or bar code 9 781845 333096.