Meet a Verball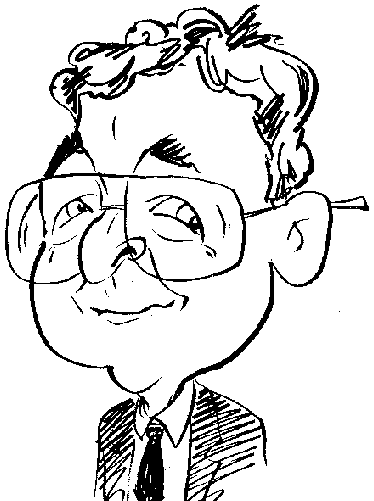 Review controls
Available desk space is at a premium in my working environment yet recently I have made room for a devil of a creature.
Currently sitting on my workspace is a Verball. Initially this was a little red devil with bulging eyes; a pair of yellow horns positioned either side of a Mohican hair cut; outstretched arms with four fingered hands; and a pair of bother-boots encasing its feet. This is not a distant relative, or even a close one, that I have been keeping quiet about instead it is Striker, a member of the Verball tribe.
Developed by Aardvark Innovation, Verballs are a range of creatures designed to act as a means of communicating over the Skype VoIP service. This device contains its own speaker and a hands free (that's yours and not the Verball's hands) microphone. A Verball can also be used as a basic USB speaker for listening to your MP3 music tracks.
Getting a Verball to work proved to be slightly more difficult than it should have been. I must admit that part of the blame must rest on my shoulders but the supplied Quick Start Guide must also bear its share of blame as well due to an important omission. According to this Guide, you need to visit the Verball web site and download a small file which I did. However I neglected to view a short demo presentation which contained a vital snippet of information that was not mentioned in the Quick Start Guide.
Tucked away on the right boot of the Verball is a small on/off switch - and yes it had initially escaped my notice. The boot also houses a volume control wheel. Omitting to turn on the device caused a problem with the set up. Fortunately once the presence of this switch was brought to my attention (many thanks technical support) I was able to complete the installation of the Verball and move to the Skype section of the set up.
As Skype was already installed on my system, all I needed to do was select the appropriate option to allow the Verball access to Skype and perform its designated task. If you don't already have Skype installed then there is a link provided on the Web site to download and set up this software. As far as I am aware there is no different in the Skype functionality whichever route you take apart from the Verball way providing a specific icon for loading the software rather than the usual Skype icon.
Incoming Skype calls are announced with a sound warning while the Veraball's ears flash and its lips move whenever the caller is talking. Initially there were some problems with the VoIP connection when using the Verball that caused breaks in transmission. These problems were due to a faulty unit. A replacement Verball (a chocolate-coloured Mr. V) solved this problem.
The Verball provides both microphone and speaker functionality for conducting Skype calls that matched the audio quality previously obtained with a headset unit. Unless informed by you, the caller at the other end of the line is unlikely to have any idea they are being represented by an amusing avatar. When not being used for Skype calls, the Verball can act as your audio output device for listening to your MP tracks stored on your computer. You might need to select the appropriate output option from your favourite software player.
The Verball website lets you download various third-party utilities that allow you to install different ring tones and apply voice distortion effects that can be used to amuse and confuse recipients of your calls. While it is not initially apparent, the majority of these downloads can only be activated by the payment of a fee although there are a few free offerings.
The Verball is being marketed as a toy and, as such, performs well. However it can also double as a novelty office accoutrement that will certainly be a talking point while serving a useful function - just don't let the office manager know who it is named after. Expect to pay £29.95 for a Verball. This product is being heavily promoted on websites such as gizoo.co.uk and Firebox.com.