Pinnacle ShowCenter 200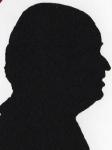 Review controls
Ever fancied being able to pull together all your media content from everywhere for viewing or listening on a TV? In theory the Pinnacle ShowCenter 200 can do this.
This has not been an easy relationship, when I first saw this demonstrated around three months ago it did not work, the demonstrator was adamant that it had worked earlier. For me things did not start well as the installation crawled along, to say I left it going while I had lunch would be a slight exaggeration but I had a coffee and prepared it.
After 40 minutes of not much activity it returned an error. I uninstalled and switched off then tried again and 'chalk and cheese' like it flew though the install in around five minutes. However my problems were far from over. In one place the instructions say 'no Ethernet cable supplied' in another place it says 'in some configurations' and there was clearly one in the box. However this turns out not to be a crossover cable so no joy. Bright idea plug it into a router and let that work out the cabling. This works but the connection to the Show Centre is still not right as I cannot get it to accept that a wired network is available, I have the choice of several wireless networks but they are not mine. To cut a long story short I eventually get the TV to show my wired network and after this it wants to do two firmware upgrades, each requiring a reboot.
Now I see the Pinnacle front end and having entered the correct code the Show Centre can now play video, audio, still images all stored on the PC that is part of the network. In theory several PC's can be linked so the media could be stored in several places.
Do not add media once a session is in progress as it will not be seen. You will need to shut down and then restart. Even with my network in place it still prefers to offer me various wireless networks, often this is several reboots worth before it sees the wired network. Once the network is seen you must wait for the icon on the TV to turn from red to green before you can proceed, after that you can watch and listen to any media.
I can see the idea and indeed this is not unique, I know of others some more expensive and others that can do almost the same at a lesser price.
Certainly I know my problems are not unique as I have spoken to others who were at the initial briefing and at least one has never even got past the software installation problems. After an initial prompt response that offered only off the peg vague reasons I was left to sort things out myself. An email from technical support saying they had tried to ring - I had been in all day - was not in the least helpful.
The ShowCenter box is 30x23x3cm I would suggest this sits on top of the TV as the SCART lead provided is less than a metre long. All operations are via the provided remote control, it has a number of buttons that do not seem to do anything and certainly it could have been easier to use. The rear has a range of outputs to allow you to play audio through your audio system.
I would certainly advise this be used wirelessly as setting up and keeping it up (wired) was high maintenance. I would suggest that a crossover cable be provided as not everyone has a router to do it for you. It needs internet connectivity to do the firmware upgrades and this of course means a modem I used the ZyXEL offering reviewed (30/5/05) but providing you have a connection either Wired or Wireless you could use whatever the PC in the network has. The price from link below is £199.99.
Link http://www.pinnaclesys.com/Category.asp?Category_ID=15&openFamily=39&Langue_id=2