ZyXEL Prestige 660RU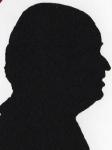 Review controls
Over the next couple of weeks this will be mentioned several times. As not only does this rate a review of it's own it has also featured in at least two others.
For some years my Internet connectivity has been courtesy of Freeserve (now Wanadoo) and apart from one problem I have had good service. The modem they provided was the Alcatel Speed Touch USB often called 'The Frog' because -I assume- of it's shape and being green. However having USB connectivity gives certain problems in that it cannot work with Linux and using a Wireless Network is also more than a little difficult.
This is an ADSL2+ Ethernet/USB Gateway unit. This means that your Internet connection can be make using USB or 10/100 port and indeed I have used both.
It is a 10.5x10.5x3.5cm black box the rear has sockets for DSL, 10/100, USB and power with all cables supplied, as well as on/off and reset switches. I used it on the desk but I see that it does have holes under for wall mounting. The top has six LED's all well explained in the twenty page manual.
Cowards – like me – are always worried by the installer asking questions that I do not know the answer to. In this case the first is to change the password from the default factory setting on the ZyXEL box, the second is to enter your user name as on your Internet account and third your password as used by your Internet account. That's it providing your unit was purchased in the UK as all the difficult questions will have pre entered answers. It is called 'Zero Configuration Internet Access' and once you have done this provided you have pushed the correct cables into their sockets a 20 second test will take place and you should then be online. What I have just described is how it works when plugged into a 10/100 port. My most recent PC has one of those so that was the easy test.
Next the Linux box that I setup a few weeks ago using Linspire (review 06/05/05) this required a visit to my local Computer Fair and expenditure of £4 for a second hand 10/100 card. Once inserted into the Linux box it was recognised on bootup and the error message I had previously got is no more. Click on Internet from the Desktop and I am online. All the settings are stored in the ZyXEL box so no configuration at all is required.
Lastly the install that does require the supplied CD-ROM be inserted before attachment, this is for USB use where a driver needs to be installed. For this I used my ageing notebook and once the driver is installed you are told to attach the ZyXEL unit and this done you are again online.
So however you use it there should be no difficulty certainly if your PC already has a 10/100 card no problem. Inserting an unnamed 10/100 card in a Linux Box no problem and finally using the box via USB insert a driver and then attach the box it is that easy. The sum total of information you need is your Internet user name and password, even the changing of the ZyXEL box password is optional.
Look out for the second part of the Linspire review now I am online with Linux and also a piece using the ZyXEL box and wireless networking using an APC Wireless Mobile Router. The price is likely to be around £60 dependent on where purchased.
Link www.zyxel.co.uk/Products.32+B6JnR4X1p5WEVMcHJvZHVjdHNfcGkxW3Nob3dVaWRdPTEwMSZjSGFzaD05MjQyOWM4MDMx.0.html