Swann Video Monitoring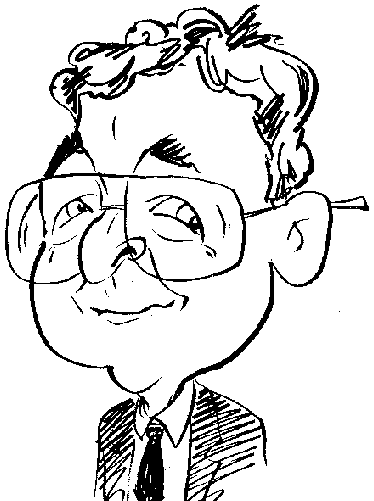 "When the cat is away, so the mice will play" goes the old saying. Although in some instances it might be more appropriate for a slight change so "when you are away, so the cat (or maybe a dog) will play".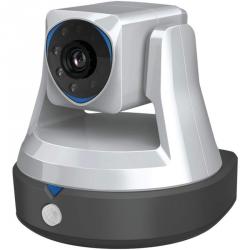 click image to enlarge
Keeping a check on what is happening in your home while you are absent is becoming a popular topic as can be seen by the appearance of various products designed to provide home security features giving remote viewing capabilities of what is occurring at home. One such offering is the Pan & Tilt camera from Swann which can provide the visual information of what is occurring in its vicinity.
Along with the central camera unit, this kit comes supplied with wall and ceiling mounting brackets giving you a choice of locations for positioning the camera. Screws and rawl plugs are included along with a template to help when fixing a bracket. A Wi-Fi antenna, Ethernet cable, power adapters for two and three pin use, security stickers and a mini CD containing a User Guide are all included in the package.
The Pan & Tilt camera is a box shaped unit held aloft by two supporting arms allowing the camera to be swung between approximately 110 degrees viewing angles. The support arms are mounted on a circular rotating base which gives more flexibility with what is being viewed. Located at the rear of the base are connection sockets for power, Ethernet and a screw mount for an antenna. As with the antenna, leads for power and Ethernet connections are supplied as part of the package. Also located at the rear is a small, recessed button for activating a Wi-Fi connection via WPS.
On the right side of the base are slots for mini HDMI and micro SD use. With the appropriate lead, which you need to supply, you can connect the camera to an HDTV for large screen viewing of activity in your home. This feature does seem rather irrelevant apart from double checking on the area being covered by the camera. By inserting a micro SD card, again supplied by you, activity can be recorded and then viewed later on a computer or other device.
In order to provide its service, the Swann camera needs to be integrated into a home network. This connection can either be wired or wireless with the later requiring the supplied antenna to be attached to the rear of the camera's base. A wireless connection can only be set up via WPS as you hold down the appropriate button for several seconds while activating the WPS feature on your router. Those who do not have WPS facility will need to connect the camera to a router using the supplied Ethernet cable.
Once the connection, whether wired or wireless, has been made then you can download the SwannCloud Mobile app from the App Store or Play Store. When the app is first run it will need to set up a connection with the camera. It does this by creating a QR code which the camera will need to scan in order to set up the required connection.
If, as happened with my first attempt, the scanning fails to achieve the desired results then a message will be displayed on the mobile device offering advice as how best to proceed. This advice includes a suggestion to turn the camera's lens by small increments. As the lens is fixed, the only way to do this would be to turn the whole Swann camera unit. Fortunately a second attempt at scanning was more successful and a link between my smartphone and camera was established.
Protected by a user name (email address) and password, the SwannCloud app divides its functionality into four tabbed areas designated as Home, Events, Camera and Other. The Home view shows the number of events that have been recognised with links to the last two with date, time and type of event plus the number of cameras connected to the set up. Switching to the Events tab brings up a scrollable list of all events with an object to view just those from a particular camera if more than one is attached.
The camera tab offers options to view a live feed delivered straight to the mobile device. There are options to switch to night vision, change the viewing angle and pan speed plus turn on features. These features include motion detection, intrusion detection, camera tampering and face detection.
Unlike the recently reviewed Piper system, which sends alerts via email, the Swann Pan & Tilt camera makes use of Push technology to send the notifications of detected events. These events are categorised as intrusion, tampering, alarm, motion detected, facial recognition and off-line status with icons being used to identify the type. You can then view the incident and decide on the appropriate action.
I did encounter one problem during the review process. A few days after setting up the camera, I received a message stating that a firmware update was available. I set about downloading this update. As a message appeared stating that the process could take up to 10 minutes, I settled back for a break. However, no sooner had I done so, a message quickly appeared stating that the update had failed. It took several attempts over the next few days before the update was successfully installed. As yet I have no information as to why this update proved so awkward in carrying out its task.
The Pan & Tilt camera certainly keeps you informed as to what is happening within its field of vision when you are away from home. I have seen this product listed on Amazon.co.uk at £144.00.