Y-Cam Home Monitor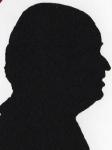 I have looked at several home monitor solutions here is a very well priced solution and it is easy to setup and install. So for added security at a low price this solution from Y-Cam could well be at a price that cannot be turned down.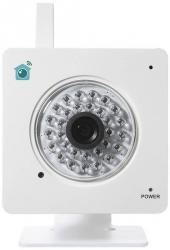 click image to enlarge
The camera is 8.5x8.5x3cm and comes with an adjustable bracket whick will increase the last figure to 8cm if wall mounted.
The bracket is 'L' shaped 8cm tall 7cm wide and 6cm deep. It is supplied with two screws and rawplugs so can be mounted into walls or door frames.
This is an indoor unit and needs mains power. The lead provided is 2.85metres long and ends in plug adapter so ideally the power should be within this distance, I also tried it in locations where power was further away using an extension lead.
For the initial setup you need to have an Ethernet cable to get your camera recognised. Once this is done it is time to find the perfect place to position it, you now can use Wi-Fi so before you start drilling holes check the lines of vision as several sets of holes will probably have the 'other half' demanding redecoration so proceed with care.
If there is light the images captured will be in colour if not then they will be in monochrome using the cameras 30 infra red sensors.
While it can be set to work all the time it will of course produce force alarms if you or your family are in and do remember your pets, so perhaps set it to show above dog or cat level.
There is a comprehensive twelve page Quick Start Guide that covers most things including warnings about sunlight and car headlights.
The beauty of this unit is that it is easy to setup online and the alerts can be sent by email so even if you are abroad the footage can be viewed over the Internet, you have free cloud storage and all content is saved automatically for seven days.
This is a home unit and while it may be useful for police or insurance claims the unit is not 100% secure as removing power or your modem will stop images being uploaded.
I found the images produced were clear in both colour and monochrome and it is a reasonable deterrent but as leads are not hard wired they can be removed.
There are Apps for IOS and Android so video can be quickly checked once the email is received.
Should you want to monitor several areas then further cameras can be added and the output monitored with the same software.
They also do more robust systems and even Baby Monitors, the full range of Y-Cam offerings are on the second link.
The Y-Cam Home Monitor is available from the link below for £129.99 with free delivery
http://www.amazon.co.uk/gp/product/B008QN6V9W?ie=UTF8&tag=gadge0a-21&linkCode=as2&camp=1634