Nikon D3200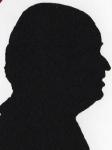 Review controls
The Nikon D3200 is the DSLR has the ability to capture the largest images, at 24mega pixel, the highest definition I have ever reviewed. Just think for a moment one tenth of the image size should be enough to print an A4 image if you use it all.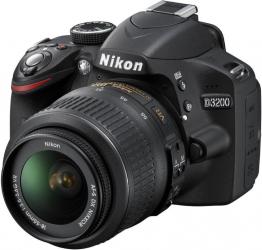 click image to enlarge
The Nikon D3200 I am looking at comes with an 18-55mm lens and, unlike a recent offering, this does come with built in flash.
Quite unusually I have been able to use this for a longer than normal test period, sometimes this is because the company need it back to go to another journalist or other companies have sent me cameras and either way on this occasion I was able to test and retest under a range of conditions. On my initial tests I found the flash a little over powering but I was testing it on evening with a little too much light so when real dark times came the flash was fine.
It is 12x9x15.5cm with the lens as retracted as possible it can extend by another 2cm, it weights 810grams with neck strap.
Lets start with image quality, you can have RAW and JPEG fine, RAW, JPEG fine, JPEG normal or JPEG basic. Next image size large is 6016x4000 24.1MP, medium 4512x3000 13.5MP, or small, 3008x2000 6MP.
For movie capture 1920x1080 @25FPS, 1920x1080 @24FPS, 1280x720 @50FPS and 640x480 @25FPS.
There is a menu within the camera for retouching that would shame some on computer packages that works well.
The quality of the TFT used to review images is good and indeed you should be able to take advantage of it to good effect.
The unit has an onscreen guide that should help; it has three sections Shoot, View/Delete and Setup. The Shoot is divided into Easy Operation and Advanced Operation, whichever you choose you will certainly things to help you improve.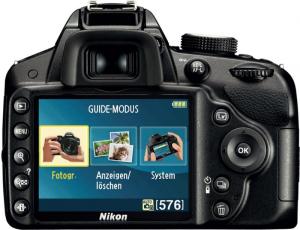 click image to enlarge
The wheel has 13 options and while almost everyone should start with the green Auto, Guide is next to it and information on how to in most situations is available so unless the scene will not wait take a while to work it out.
810grams may seem heavy to a digital camera user and you certainly can't just whip it out of your pocket or bag, but wearing it round your neck the weight is not that much and a loose fitting coat can have it ready for action in seconds.
As always I capture using all settings but as this is not cheap I must concentrate on what it can give at the high end. Wow seems an appropriate word to use; I only have an A4 printer but zooming in and printing just a tiny part of numerous images produced rather good A4 images. Of course you do not need this quality for your holiday snaps but to capture the full depth and clarity of what you often do not realise is there using the viewfinder to frame and capture is Wow.
In less than perfect light use a tripod and you will be stunned by what the camera can give you even in Auto mode. In dark conditions the flash works perfectly and while the TFT often looks a little over exposed when you see the images on your PC they are what you want. A 6x4cm TFT cannot do justice to a 6000x4000 image so use it only to check. The images themselves are of course large and a fine JPEG image is around 6-7MP in size.
This is not a novice's camera but in Auto mode even someone with little experience will be pleased with the outcome.
The Nikon D3200 is available from the link below for £405.90 with free delivery, while this is a consumer rather than professional unit, for a quality DSLR unit it is very reasonably priced, it also available in red and as a body only unit.
http://www.amazon.co.uk/gp/product/B007VBGTX8?ie=UTF8&tag=gadge0a-21&linkCode=as2&camp=1634
http://www.europe-nikon.com/en_GB/product/digital-cameras/slr/consumer/d3200