Samsung WB750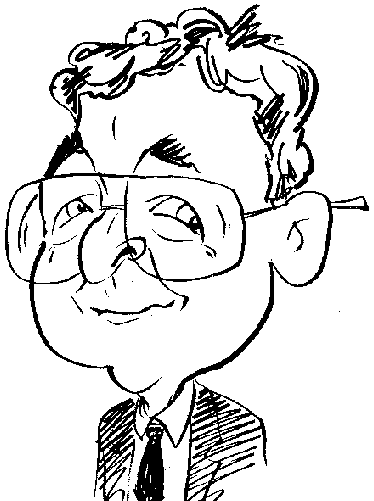 Review controls
Having looked at Samsung printers, smartphones and tablets, it is time to check out the company's photographic line-up with its WB750 model.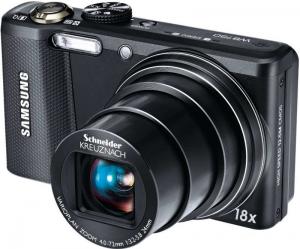 click image to enlarge
Combining an 18x optical zoom Schneider lens with a 12.5MP RSI CMOS sensor, the Samsung WB750 is a digital camera that offers a wide range of features. Reasonably compact in size with dimensions of 105.3 x 59.4 x 24.9mm (W x H x D), the WB 750 weighs 217g including the SLB-10A battery pack. Small and light enough to be easily managed one-handed, the WB750 predominately black in colour with some white and silver labels that helps give the camera a rather stylish appearance.
Keeping the VarioPlan Zoom 40-72mm Schneider lens company on the front of the WB750 is a flash unit and an AF-assist light. Located along the right half of the camera's body top are the recessed power button, photo selection dial and the zoom control with a centrally mounted shutter release button. A closer look at the top reveals the built-in microphone and speaker facility.
Taking over two-thirds of the camera's rear is a 3-inch TFT LCD screen capable of displaying 460,000 pixels. Arranged down the right side of the screen are various selection and control options. There is a light that either blinks or holds steady depending upon the status of the camera plus a wheel for navigating through a well set-up menu system plus giving access to display, macro, flash and timer options. Buttons are available for video, playback and a soft button whose function changes according to the current mode. For example this soft control can be used to select from the photo sizes that are available.
A concealed compartment on the right side of the camera will open up to reveal USB and HDMI ports that allow for charging and transferring content. A second concealed compartment found on the bottom of the camera's body holds the supplied battery pack and the memory card you will need to insert to supplement the camera's 8.3MB of internal memory. This camera supports SD/ SDHC and SDXC cards.
Using the supplied three-pin power plug and USB lead you can charge the camera without needing to remove the battery from within the camera's body. A full charge should be enough for around 220 shots. Also included in the box are a Quick Start Guide, CD with the User Manual in PDF format and a wrist strap. From this list you should realise that you will need to provide the memory card and the HDMI lead for viewing content on a television.
The WB750 gives you full control of the camera within two seconds of the power button being depressed. The lens will automatically extend a further 2.5cm from the body of the camera and the 3-inch screen will give a clear image of the current scene. I am afraid that those users who prefer a traditional viewfinder will be disappointed as there isn't one for composing your captures.
Setting up this camera is straightforward and helped by a menu system that categorises its options under headings such as Camera, Video, Sound, Screen and Settings. You can begin to capture content using the various options available from the selection dial. When lining up shots you will notice that there is a slight fuzziness before the camera's auto-focus feature kicks in within a second or so.
Along with the standard still images with various pre-defined and user-specified settings plus video captures, the WB750 offers a 3D facility for both a still and panorama shot. Unfortunately, due to the lack of a 3D television, I was unable to test this feature. However I was able to check out the other two panorama modes supported by the WB750. Live Panorama is similar to capturing a video clip by moving the camera sideways while recording. As you move the camera so an onscreen bar fills up showing a view of the image captured. Action Panorama is a little tricky in its operation as you need to take care as any sudden movement can bring the process to a sudden end.
A couple of other features found on this camera that appealed to me are Creative Movie Maker and Magic Frame. You can use Creative Movie Maker to select captured images, add a theme and background music plus select from various sizes to create a short movie. This is not exactly a new feature, I first saw something similar with the late lamented Flip camcorder, but it can prove useful. Magic Frame allows you to select from difference frames with your choice being overlaid on the screen with an area being designated as a window through which you can position the scene which you wish to capture. Combining the camera's face detection feature and a self portrait mode makes it very easy to line up and capture own photo.
With its image quality, fast delivery and range of features, the Samsung WB750 is certainly an attractive proposition. Checking out the Internet I have seen this camera being advertised at prices ranging from £150 up to £192 so if you are in the market for a stylish looking digital camera that should not disappoint then shop around.
http://www.samsung.com/uk/consumer/camera-camcorder/compact-cameras/performance/EC-WB750ZBPBGB