Sony a330 DSLR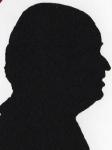 Review controls
While a lot of digital cameras have special features – some much better than others – a DSLR camera can normally take a better image, yes they are bulkier and even if you settle just for a single 18-55mm lens you will not regret it.
Buy Now!
Sony α330 DSLR
Exclusive to Jesspops
only £399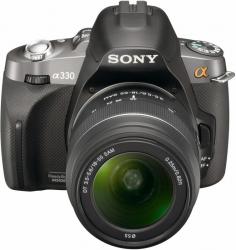 It is 12x13x9cm and weights a tad under 800grams. The figure I gave was with an 18-55mm lens fitted and in its most compressed setting. For anyone coming from a standard digital camera there is of course a learning curve.
Attach the lens, attach the neck strap, insert memory card and make sure the solid battery is charged. Move the dial to auto and switch on. By default with a DSLR you will need to use the viewfinder but with this unit there is a 'live view' mode and this can help the DSLR novice. One thing to remember is that when taking night shots the 'live view' is near useless as no enhancement is given to the display, so learn to use the viewfinder, this of course gives a far better image in strong sunlight where TFT displays are next to useless.
Looking at the rear of the unit there is a padded eyepiece with a focus adjuster to its right. There are two well marked buttons on the top shoulder. The TFT dominates the back at 5.5x4cm it can be tilted forward from the top allowing around a 45degree tilt that enables shots to be gained using the TFT over the heads of taller people. To the right of the TFT are three further labelled buttons as well as the ubiquitous five position joystick. The right side has neck strap anchor point and DC input. The left side has the other neck strap anchor point and a slide back door that conceals a mini HDMI socket, mini USB socket as well as MS Duo and SDHC card slots. The base has the battery insertion point as well as a tripod screw.
This leaves the face and the top that has the lens connection and built in flash, behind this on the top is a shoe to allow fitment of an external flash and to its left a twelve position wheel. To its right the live view/viewfinder slider and the shutter release with on/off control mounted round it.
As part of my regular tests I take it to a local gig in a pub and with a standard digital camera the flash runs out of depth at between three and three and a half metres. This means that whoever is in the corner opposite is either just lit or fades into the background. Not so with this as even the dark panelling behind was well lit. This brought me to see exactly how far the flash would work I reckon that the bar was seven and a half metres away and the barman behind it was clearly shown on images I blew up later so unless you are wanting to take images more than say ten metres away you probably will not need an external flash gun.
This is a 10.2mega pixel offering (by digital standards this is lightweight) but the size of images is not that important, the lens is what matters. For the novice learning to twist and hold the lens surround is perhaps the biggest change from a standard point and shoot offering. Having your hand on the lens surround means it should be held steadier and therefore better images should be captured. Use the display for what it was meant for telling you the settings before capture and checking you got the required image after capturing.
Continuous shooting is available at 2.5fps and for any fast moving action this gives some interesting results, unlike numerous other cameras offering continuous shooting modes this does so at full 10.2mega pixel. All modern cameras seem to have an image stabilization mode here it is in the camera so whatever lens you connect has the benefit.
When you progress to start using manual and the various scene modes you will initially appreciate the help modes that offer advice on best usage of the various modes.
This is a nice easy to use unit ideal for anyone progressing from a simple digital camera to DSLR, I was more than happy with all the images I took and I was especially happy with the built in flash and the results it gave.
This kit with the 18-55mm lens (everything you will need apart from a SDHC card) is exclusive to Jessops and can be purchased from their shops or their site (free delivery is available) at £399, see the link below for details.
http://www.jessops.com/online.store/categories/Digital%20SLRs/products/Sony/Alpha%20a330%2018-55mm%20Kit%20-%20EXCLUSIVE%20to%20Jessops-76249/Show.html