Canon Ixus 980IS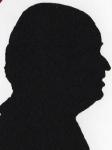 This is another in the range of marvellous Canon Ixus offerings that I have enjoyed reviewing over the years. Not only me but those of my friends who have taken my advice and purchased one of these little Ixus offerings.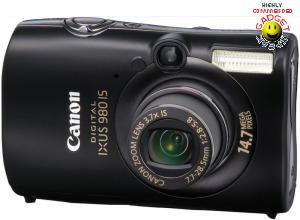 click image to enlarge
The Canon Uxus 980IS measures 9.5x6x2.5cm and the last figure, the width, can increase by up to another 3cm when it is fully zoomed. It weights 178grams. Mine was matt silver with chrome sides and round the lens. It is also available in black.
Looking from the rear the right side has the anchor point for a wrist strap and a bung covering A/V out. The left side is clear. The base has entry point for the solid battery and any SD/MMC card you might use, it also has the anchor point for a tripod. Towards the left side of the face is the 3.7 to 1 zoom lens of this 14.7 mega pixel offering, the substantial flash is mounted a minimum of 1cm away from the lens.
This leaves the top and the rear. The top has the shutter button with the wide angle/telephoto setting around the outside, the only other control is the small on/off button that can on occasions be a little difficult to turn on, this does have the advantage that it is unlikely to turn on in your pocket by accident. The rear is dominated by 5x3.8cm TFT display with the other controls being grouped in the area to it's right. From the top a five position wheel, two single purpose buttons the ubiquitous five position joystick and finally two more single purpose buttons.
There are three compression modes SuperFine, Fine and Normal and six different image sizes so apart from video there are eighteen different ways of using whatever memory card you use. These are L 4416x3312, M1 3456x2592, M2 2592x1944, M3 1600x1200, S 640x480 and W 4416x2480. These are 15MP, 9MP, 5MP, 2MP, .3MP and Widescreen, beware using the latter as when you print you will only be able to use a portion of the image on most printers as the media sizes still expect 'normal ratios'.
As for the still image above there is a choice with movie images either 640x480 or 320x240 both at 30FPS. Perhaps more interesting are the seven settings for shooting, firstly Auto that for the novice will be the first stop. Then for those with a little more knowledge one of the six choices, Day Light, Cloudy, Tungsten, Fluorescent, Fluorescent H or Evaluate White Balance. As with all settings apart from Auto it will be trial and error to get things perfect.
Another thing worth mentioning is Quick Shot allowing you to capture the perfect image from a fast moving subject such as a racehorse in motion, often using other modes the lag between focusing and getting the image might mean you only capture the tail.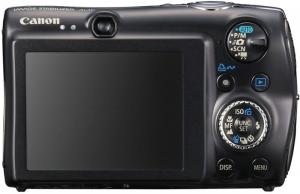 click image to enlarge
Its all very well providing high zoom (here close to 15x) but this is totally useless if the camera cannot be kept still. Here a decent image stabilization node helps but even the slightest flicker of movement at full zoom will give a lousy picture. You really need a tripod or at the very least a solid surface such as a wall to place the camera on.
Having good zoom is not a panacea for perfect images even with a tripod it is also down to the sensor in camera and this is a good one. There are a number of cheaper units around boasting almost as good a zoom but the sensor is poor meaning there is camera 'noise' and the images are disappointing, in fact often taking images at less zoom and using digital manipulation can produce a better image with them. What I have just written is to me strange as regular readers will know I think digital zooming is 'c**p' so please try out the unit (where possible) just to see how good the sensor is.
I was perfectly happy with results taken with and without flash; with and without zoom in fact this was nearly a perfect unit. My only complaint the stiff on/off button and I do not consider that a minus point so why am I not recommending it for a five by five award well only reason the price, it is not by any means cheap, however as I tend to say – probably to often – quality is never cheap.
Doing my Internet searches found the Canon Ixus 980IS at a best price of £265 including free delivery from the first link below.
http://www.amazon.co.uk/gp/product/B001FWYT9A?ie=UTF8&tag=gadge0a-21&linkCode=as2&camp=1634
www.canon.co.uk/For_Home/Product_Finder/Cameras/Digital_Camera/IXUS/Digital_IXUS_980_IS/index.asp?source=selector