Canon EOS 450D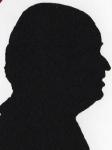 This review has taken longer than usual, partly as I have had a few computer problems, but probably mainly because it is rare for me to be challenged by such a good camera as I rarely get to review a DSLR.
I think the majority of professional photographers use a Canon unit of some sort. This is quite light and a semi professional photographer friend of mine was quite envious. Of course the real professionals have umpteen lenses and numerous tripods. What I tested was with a single 18-55mm lens.
I rarely start with the weight but this was only 770grams with neck strap attached, the only extra a professional would need to use would be an external flash gun.
It is 15x12x10cm with the lens fully extended. The flash pops up when required and adds 4cm to the last figure the height. While on the flash a decent pocket digital camera might just manage to give decent lighting up to three metres here with the added height and the fact it is around 10cm behind the lens it works till around five metres.
So if you can take a reasonable photograph with a pocket camera could you use this camera, my answer might shock a few but it is yes. I would say stay with letting the camera make the decisions but certainly once you have read the manual and thought things through there is no reason why a quality DSLR like this should hold too many demons. However this does not mean that you will be putting the professional out of work anytime soon.
While there is a 6x4.5cm TFT display this is used only to review what has been taken and the first hurdle the recent new photographer will have to overcome is to use a viewfinder as most pocket cameras do not have one.
The second is that you frame the image by twisting the lens to get things as you like then in the simple mode press the shutter release half way down, you will see lots of information in the viewfinder but this only becomes important when you move on to make decisions for yourself. Next when happy fully press the shutter release and you will have an image displayed on the TFT.
Once you work out that the review button is just to the right of the TFT you can delve into the image, unlike a pocket camera where you press the telephoto button to move in here you have a dedicated button and once zoomed in you can move around that image by using the four outer button of the ubiquitous joystick to easily get to whatever part of the image you require, this once you are used to it works better than with a pocket camera.
I am not going to tell you about the thirteen buttons on the back the twelve poison wheel, the other six buttons or the two sliders on the lens as to use almost all of these effectively requires more knowledge whereas with a digital camera pressing a button does a job here do so only if you are sure of the reason for doing so.
I loved my time using the Canon EOS 450D and look forward to reviewing another such unit to stretch my ability. Needless to say I was delighted with almost every image I took the clarity and depth were superb and using a decent DSLR really makes you feel your images are no longer snaps. The only extra you will need is an SD card, some retailers provide tripod, SD card etc etc as part of the deal work it out to so if this is value.
Doing my Internet searches found the Canon EOS 450D at a best price of £450 including delivery. This was the same configuration I reviewed with an 18-55mm lens. The body only (without lens) is available for £429, again including shipping.
www.canon.co.uk/For_Home/Product_Finder/Cameras/Digital_SLR/EOS_450D/index.asp