Samsung Cameras i85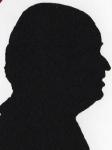 This is quite a heavy camera but it is also a lot more as it also is an MP3 player and capable of displaying videos, it can also be a guide book, so far it has refused to do the washing up.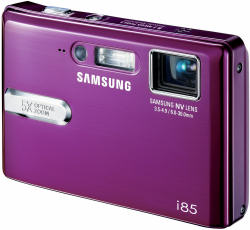 As often the cameras I get to look at are not totally new and sometimes the previous reviewer has managed to do strange things, I remember one where the colour balance was terrible with whites looking almost yellow. This one had a problem that it would only write to an SD card where it had made the DCIM folder and then only provided no other sub folders were present. After a long talk with their technical support and a couple of camera resets all seems fine and now it will write to any SD with space.
It is 10.5x6x2cm and mine was silver, the TFT on the back is 6x4.7cm -called 3inches- and it is large. On the top/back edge are three buttons, face recognition, mode and replay. Beside the large TFT are the telephoto/wide angle rocker. Below this are two more buttons and at the base of the back the ubiquitous five position joystick.
The base has screw for optional tripod, the proprietary USB lead and the solid battery bay that also holds any SD/MMC card you might use. The left side is bare while the right side has the anchor point for the wrist strap and a mini earbud jack (provided).
Any regular reader will be used to my rants about no case or SD card provided, here I will just say you can buy 1GB cards for less than a fiver these days.
In the highest resolution of 8MB a 1GB card could take around 200 in Super Fine, around 380 in Fine and 540 in normal mode. It can also take still images in 7MP, 6MP, 5MP, 3MP and 1MP. A camera charge can probably have enough guts to take around 230 shots between charges.
Most digital cameras can take movies at 640x480 and 320x240 however this unit can also take images at 800x600. I found that if you are transferring the 800x600 images some software struggles to recognize the size correctly, these images are stored at 20FPS. The more normal 640x480 and 320x240 can be taken at either 30 or 15FPS.
As an MP3 player (with TFT off) the battery has enough guts for close to 8 hours and in PMP mode around 5 hours.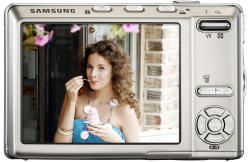 To download MP3, PMP or Text images you must transfer these via Windows Explorer and they must be stored on any SD card on the same level as DCIM in MP3, PMP or Text folders.
The optical zoom is 5x that is 6 to 30mm. Most small digital cameras are still 3x a few are 4x but 5x is still rare. Images taken with the unit were clear and sharp with a good depth. The extra zoom worked well but if you are close to the maximum you will either need a very steady hand or something to brace the unit on, better still a decent tripod. Yes there is auto shake mode but any movement at the higher zoom is vastly multiplied.
The travel guides are useful if you go somewhere as a tourist but the smaller earbud jack means you are limited to the types of earbuds you can use. Still having the camera as an MP3 and PMP is a bonus.
This is not a cheap unit, the metal finish says that before you investigate what it has inside. 5x optical is still rare, strangely enough 8MP is almost entry level now but as a 3MP should produce enough pixels to get an A4 image few need more than that so 8MP would probably allow you to get an A4 image from less than half the picture.
Doing my Internet searches found the Samsung i85 at a best price of £99.99 including shipping from the first link below.
http://www.amazon.co.uk/Samsung-i85-Digital-Camera-Optical/dp/B000V3ICJ2
www.samsungcamera.com/uk/product/pro_view.asp?prol_uid=3939&cat_uid=12