Kodak EasyShare Z710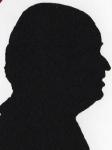 This looks rather like a 35mm offering and it has functionality. It is very useable as a basic digital camera coming with internal memory but it can support an SD card.
It is 8x9x7.5cm when closed and weights just over 300grams. It has 10x optical zoom and while this is becoming more normal now not long ago this would have been a very high specification as around '3x' would have been the norm.
Like a lot of other reasonable digital cameras it has 'modes' if fact 14 different modes for capturing the shot to the best of the cameras ability. However although the names describing the modes are clear I still think you will need a good amount of practice to know when to apply them. So with the novice in mind a lot of my tests were conducted using the 'Auto' mode. The first thing I noticed was that the flash was ineffective beyond about a metre and a half. In fact I took better images at around ten feet by not using flash in reasonable light and placing the camera on a solid surface - a tripod would of course be ideal and there is a tripod screw on the base.
I would probably suggest turning the flash off in reasonable light as by default it fires and certainly with longer shots with it on you will be disappointed with the results. However in fairness to Kodak the flash was far better than that on the V610 (26th July 2006) mind you as that was dire?
Like the recently reviewed P712 (5/1/2007) it has 7.1 mega pixels however to really take full advantage of this you will need to print an image at a much greater size than A4, alternately you should be able to print a portion of an image at A4. You are stated to be able to print a 30x40inch image. Both are described as high zoom models.
The depth of field of images taken in good light was fine and there was nothing wrong with images taken with flash at less than a metre and a half. However to prove that less than perfect light could produce good images I turned the flash off and attached my tripod and got some very acceptable images that would not be available normally because of camera shake. However a better flash would have made this experiment unnecessary.
As with almost all cameras you are assumed to be right handed as the camera grip and shutter are on the right side. The top has three buttons behind the shutter release for flash, macro and self timer. To the left of this is the on/off switch that will automatically open the flash that is in front of the viewfinder. Below the viewfinder is the info display button and the toggle for viewfinder or TFT display. The display is 4x3cm and works better in sunlight than some but these days that is what the viewfinder is really for. On the right half of the back is the wide angle/telephoto toggle with four other (clearly marked) buttons below as well as the ubiquitous five position joystick inside the seven position wheel.
The left side has anchor point for neck strap and lens cover while the right side has neck strap anchor and a door behind which is the A/V socket and SD card insertion point. This leaves the rear that has dock point as well as solid battery insertion point and tripod screw.
Images can be stored in internal memory but getting them out to a PC is probably a lot easier if you use an SD card. While either can be transferred by the dock using an SD or MMC card means you can do so using a card reader and this is far less hassle.
Like most digital cameras it can also be used as a basic camcorder and you can get 640x480 moving images at just over 10fps or 320x240 at 20fps.
Continuous shooting mode enables several images to be captured in fast succession but you need to know how to get to it and as with the other special modes the only way you will get the best from it is with plenty of practice.
Doing my Internet searches found the Kodak EasyShare Z710 at a best price of £132 including delivery from the first link below.
http://www.amazon.co.uk/Kodak-Z710-Digital-optical-internal/dp/B000HDUIHA
http://www.kodak.com/eknec/PageQuerier.jhtml?pq-path=10000&pq-locale=en_GB