Ricoh Capilo G3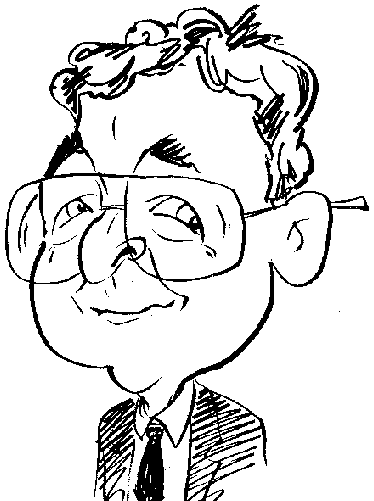 It is said that the camera never lies but digital technology can certainly help deceive when it comes to improving photographic skills. Let me tell you about a new camera I have looked at recently.
The Caplio G3 camera has been developed by Ricoh. This particular model comes with the claim of having the fastest shutter response time when compared with other auto-focus digital cameras. Timed at a fast 0.14 seconds, the Caplio G3 even exceeds the speed of many conventional 35mm cameras. However, at the rate at which technology is progressing, it is debatable how long Ricoh will be able to hang on to this particular record. Still the camera does have some other points of interest.
The camera, measuring 123.9 x 36.4 x 56mm and weighing 160g, fits comfortably in the hand due to its rounded shape – although it is slightly too large to avoid causing an unsightly bulge when carried in a pocket. The actual shape is the result of work carried out by architect and industrial designer Masayuki Kurokawa and based on observations as to how we hold objects.
A mode dial, surrounding the power button, sits on top of the camera and allows you to switch between various functions. By turning this dial you can move smoothly between set-up, voice mode, movie, scene, shooting and playback modes. Appropriate options for each mode are displayed on a 1.6 inch LCD monitor positioned on the back of the unit. You can either use this monitor or the more traditional viewfinder to compose shots.
Various navigation and selection buttons range alongside the LCD monitor. These can be used to define the type of image, whether sound is to be included and a choice of continuous or video mode. Based on a 3.24 megapixel CCD, the camera lens has 3x optical and 3.4x digital zoom. The camera's range is from 30cm to infinity with a 1cm macro setting for close-up work. As standard you get 8MB of internal memory which can hold between 5 and 52 images depending upon the chosen resolution. A slot is available for an optional 32MB SD card to increase storage capacity.
Resolutions up to 2048 x 1536 for still images and 320 x 240 for video are supported. A built-in flash can be set to auto, on/off, slow synchro and red eye reduction modes. Power is provided by two AA batteries with an optional rechargeable Lithium-Ion battery and charger being available.
As is common with some other digital cameras, the Caplio G3 uses a two-stage shutter button press to take an image. An initial slight press activates the focusing. Cross-hairs in the middle of the LCD monitor turn green to indicate when this stage is complete. Pressing the shutter button all the way takes the picture. Images can easily be transferred to your PC for printing and cataloguing or deleted direct from the camera if unsuitable.>/p>
Available for around £222, the Caplio G3 sits comfortable in the middle range of digital cameras and is well worth considering.
http://www.justnow-press.de/Ricoh/Ricoh_GB/Foto/Foto_PR/FO_PR_0603_Caplio-G3s/FO_PR_0603_Caplio-G3s_GB.html