A Basic Inkjet Printer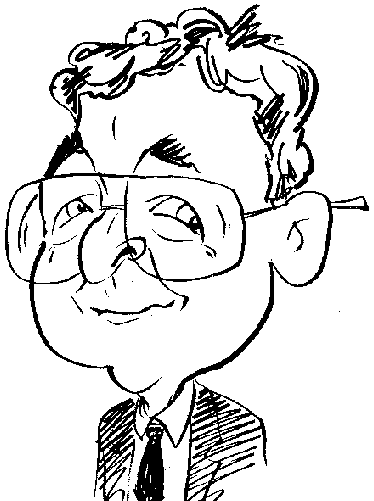 Review controls
Not everybody needs a printer with various bells and whistles such as Wi-Fi and remote printing capability. The subject of this next review is just such as basic device.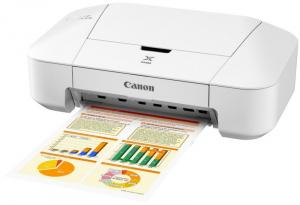 click image to enlarge
The Canon PIXMA iP2850 is an inkjet printer. This model concentrates all its functionality on the print aspect using two ink cartridges (Black and Colour). Connectivity is via Hi-Speed USB 2.0 with the user providing the necessary lead to link the printer to a computer.
Apart from a couple of Canon Logos and a Fine Print sticker, the printer is decked out totally in Apple White signifying that Canon feels this unit has been designed specifically for home use rather than in an office. Rising from a plinth style base, this box-shaped unit with rounded corners has dimensions of 134 x 426 x 235mm (H x W x D). With its plastic casing, this printer weighs in at approximately 2.3kg which means it will require little effort to reposition this device when circumstances demand.
Both the power and USB connections are located at the rear of the unit with the positioning of the USB port such that some extra space will be required when placing this printer as the lead does jut out a little. Mounted on top of the unit is a flap which acts as the paper input tray when it is raised upwards. This tray can hold up to A4 in size with a capacity of around 100 sheets. Printer documents are ejected from the front of the printer where they are supported by a series of pull-out flaps.
As indicated earlier, this is a very basic unit in regards to its functionality. This certainly applies to the various controls offered to the user. There is just a single button on the top of the printer. This button sits alongside a couple of LED lights that provide status feedback as to power and possible error situations.
When setting up this printer you will need to insert the black and colour inkjet cartridges. A drop-down panel on the front of the unit, just above the paper output opening, gives you access to the inside of the printer as the two cartridges are inserted into the appropriate holder. You can then install the supplied software which includes the print driver and a toolbar for your browser.
The Canon print driver supplied with this unit presents the user with a tabbed interface covering features designated as Quick, Main, Page Setup and Maintenance. Basically you can select from settings referred to as Standard, Photo, Business Document and Paper savings with a choice of High, Standard or Draft quality for the current document under production. Digging further into the available options, you can select the paper size, orientation, layout, number of copies and whether to use manual duplex printing. There are also a number of maintenance routines that include cleaning, print head alignment, nozzle check and ink cartridge settings.
Canon has rated this printer as capable of producing 8ppm monochrome and 4ppm in colour. I ran my usual series of test using each of the three print quality levels to check the validity of the figures put forward by Canon. The monochrome print test was based on a 101-word document while the colour test used the same text with a small colour image tagged on to the end. The results of these tests can be seen in the table below.
Canon PIXMA iP2850 Print Speeds
MonochromeColour
Draft
17
9
Standard
15
6
High
6.5
2.5
I was a little surprised by how close the figures were for Draft and Standard modes. The main difference in print quality was a slight darkening of the print with Standard mode. While Draft mode was fine for your own basic documents, either Standard or High mode could step in for those documents that are meant to be shared with others such as your bank manager or a job application.
While not a photo printer as such, the PIXMA iP2850 can be used to produce hard copies of your favourite images. I ran tests that involved printing both A4 and 10 x 15cm full colour photos using Canon Matte Photo Paper. Producing a 10 x 15cm borderless print took 18 seconds while the same image printed on A4 paper required 48 seconds to complete the task. Image quality in both cases was acceptable.
Both the Black and Colour cartridges are available in standard or high yield format.
A standard Black cartridge, rated at 180 pages, is priced at £10.90 while a high yield cartridge, rated at 400 pages, is priced at £14.62. A Colour standard cartridge, again rated at 180 pages, is available for £12.75 with the high yield version, this time rated at 300 pages, costing £15.84. A standard multipack, containing one a Black and Colour cartridge is listed at £19.56 with the high yield version priced at £35.49 which, incidentally almost matches Amazon.co.uk price of £36.60 for this printer.
http://www.canon.co.uk/For_Home/Product_Finder/Printers/Inkjet/PIXMA_iP2850