A Multifunction Laser Unit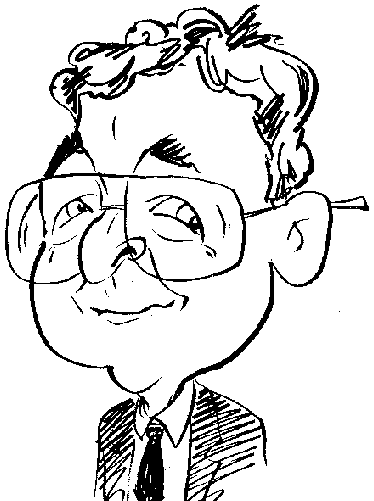 Review controls
The latest multifunction device to arrive from Samsung offers print, scan, copy and remote printing facilities to users looking for a monochrome environment.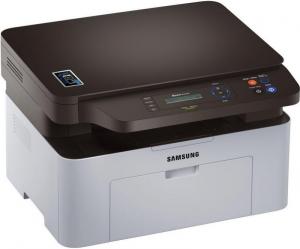 click image to enlarge
Following the trend I have noticed with recent Samsung multifunction units, he company's M2070 model combines a two-tone arrangement of a black A4 flatbed scanner mounted on top of a computer grey coloured printer. The arrangement may not be aesthetic pleasing or what I would consider stylist but the overall look is of a solid device that is reasonably compact with dimensions of 406 x 359.6 x 253mm (W x D x H). This multifunction device offers a range of features that include copy, scan and print with a choice of USB or wireless connectivity either as a standalone or networked unit.
Unlike most multifunction units I get to look at, the printer element of this model is of the monochrome laser variety rather than a colour inkjet device. Located at the rear of the printer are mains power and USB connections. The rather plain front of the laser printer features a drop-down flap that becomes the paper input tray with a capacity of up to 150 sheets of A4 paper. There is also a pull-out flap that provides support for printed documents as they are ejected from the top of the printer. Although this flap might seem small and not up to the jib, there was not one occasion when I need to pick up printed documents from the floor.
Standing like a raised platform, is the A4 flatbed scanner unit which incorporates the M2070's control panel. Protruding like a canopy over the paper output opening, this control has a two-line mono LCD screen which provides feedback and access to the various menu options and settings. Due to the small size of this screen, it is not as easy when navigating the menu when looking for a particular option even with the aid of a navigation wheel.
Buttons are available for tasks such as scan, copy, WPS and Eco mode plus power saving, stop/clear, start and power options. There is also a small light indicating when Wi-Fi activity is taking place. Slightly to the left and just above the control panel is a label indicating that this multifunction model has NFC (Near Field Communication) capability. Unfortunately I had no success with this feature although I was able to print remotely from a smartphone and tablet using the free-to-download Samsung Mobile Print app.
Setting up the M2070 is straightforward as you just need to insert the toner cartridge into the body of the printer before powering up the unit and starting the installation process for the supplied software. This software includes drivers for the printer and scanner, Samsung Easy Print Manager, Samsung Easy Document Creator, OCR software and Easy Wireless Set-up. Prior to the actual installation of this software, checks will be made for any updated versions. Any updates found will then be incorporated into the installation. You have a choice of wireless or USB link with the option to use the unit's WPS feature if it supported by your router.
The A4 flatbed scanner is capable of delivering a resolution of 1200 x 1200 dpi in monochrome when producing photocopies. An A4 monochrome photocopy was delivered in 10 seconds. The scanner has the ability to reduce and enlarge images between 40 – 400%. You can scan direct to a computer with Windows users having a choice of TWAIN or WIA. When scanning to a computer, the resolution can be increased to 4800 x 4800 dpi enhanced for colour images. Samsung has included Easy Document Creator software for working with the scanner.
When printing documents, the Samsung M2070 gives you the option of four types of printing. You can select from Normal, Eco, 2-in-1 and Booklet style. As you might suppose Normal print mode is for the majority of print jobs. Printing a 554-word document in this mode produced a print speed of 21ppm.
Eco mode, for saving on consumables, gives you a range of options that include using standard or enhanced printing, a grey font plus ignoring images, line drawings and short lines. A preview of the document will be shown prior to printing allowing you to make further adjustments. Using the same 554-word document, I obtained speeds of 23ppm with standard print and 21pp with enhanced print. Apart from a slight darkening of text with Normal print, I was unable to detect any differences between the print quality of these documents.
Both the 2-in-1 and Booklet modes of printing allow you to save on paper with the printer doing all the work of arrangement the text on the paper. There is a slight reduction in print speed but nothing that is too excessive although the font size is reduced in order to fit the text on the page.
Generally this multifunction device is quiet in operation apart from when initially warming up or shutting down. Samsung include a starter toner cartridge which has a capacity of 500 pages. A replacement Samsung cartridge is currently listed on Amazon at £35.38 with a capacity of 1,000 pages. Amazon is listing the M2070 at £129.95 which is a reasonable price for the provided functionality and print speed.
http://www.samsung.com/uk/consumer/print-solutions/print-solutions/mono-multi-function-products/SL-M2070/SEE