A Thermal Label Printer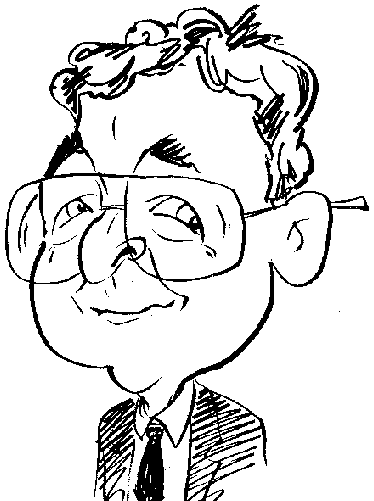 Review controls
When I think of Brother my thoughts go towards inkjet and laser printers but the company does have another printer string to its bow with a thermal Label Printer.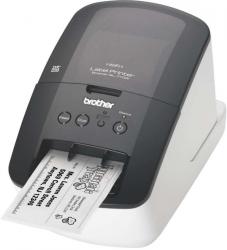 click image to enlarge
While most printers are generally regarded as multi-purpose devices carrying out a range of printing tasks as they churn out documents of different types with the occasional photo tossed in for good measure, there are one or two types of printers designed for a specific purpose. One such one-trick pony printer device is that developed purely for producing labels that can be attached to all-manner of objects and even people. This type of printer can sit happily on your work space and produce labels of varying sizes and shapes with specific information relating to the circumstances. An example of the type of printer is the Brother QL-710W unit.
Unlike most other traditional printers, a label printer tends to make use of special paper for its output. In the case of the Brother unit this consumable item is referred to as DK Rolls. Available in a range of sizes and styles, DK Rolls consist of thermal paper that comes ready mounted on its own spool that simple slots into a compartment located in the back half of the printer. By using thermal paper there is no need for ink or toner cartridges that will need replacing every so often. However there is a down-side as thermal paper is more expensive and the printer manufacturers encourage user to purchase their own branded products.
Offering a choice of Wireless or USB connectivity, this thermal label printer packs its functionality into a body with dimensions of 128 x 236 x 153 mm (D x W x H). The printer weighs 1.2kg (sans DK Roll). Apart from the black translucent top, this label printer's body is coloured cream and has a reflective sheen. Both the mains power and USB connections are located at the rear of the unit. The mains power lead does stick out a little and will discourage you from placing the unit too near a wall which is fortunate as you will need some space at the rear when you lift up the top cover to gain access to the DK Roll label compartment.
It is a fairly simple task to insert a DK Roll unit as it slides into a spool guide positioned on the right side of the compartment. You just need to feed the end of the label roll into the exit slot to complete the task. Two starter label rolls are provided. You get a DK Die-cut Standard Address Label roll capable of providing 100 labels and a DK Continuous Tape (62 mm x 8m).
Arranged just below the label compartment is the unit's control panel. This features LEDs for Wi-Fi and power status along with buttons for label feed and cutting plus power on/off. The output opening for printed labels sits beneath the various buttons.
Prior to connecting this printer to your system, you need to install the supplied software. You are given the choice of a Standard or Custom installation with the latter allowing you to cherry-pick from various features. A Standard installation will set up Brother's P-touch Editor 5.0, P-touch Address Book 1.1, P-touch update software, Printer setting tool, User Guide and Printer Driver. At the appropriate stage during the procedure, you will be asked to decide between a Local (USB) or Wireless Network set up for the label printer. In common with some other printers, this Brother unit prefers setting up a wireless connection with the aid of a temporary USB link. Once the wireless connection has been established, you can disconnect the USB cable.
Icons are placed o the desktop for the three P-touch applications. The Editor allows you to create labels from scratch or use templates to assist with the design process. Templates have been grouped into categories such as Address, Albums, Files, Greetings, Media, Name Badges and Signs. With a choice of label sizes, you can add text using any of your fonts and attributes plus add frames, images and barcodes. When working with the pre-defined templates you do need to make sure that you have inserted the correct DK Roll size as the printer will refuse to print if there is a conflict between the label and paper size.
When working with images, you can import an existing file or grab an area of the screen which will then be automatically inserted into your label. You are also supplied with a range of symbols and clip art for use with your labels. Also supplied is a nifty Make Picture tool which lets you cycle through a range of black & white cartoon style images by adjusting horizontal and vertical settings.
The Address Book application allows you to import data from a CSV file or Microsoft Outlook plus add your own entries for individuals. This data can include name, address, telephone and email details. There are also opportunities to create labels for optical media, file folders and other types of labels. The Update application can be used to check for any updates to firmware and the supplied software. A free iPrint&Label app is available and allows you to create and print labels from an IOS or Android device.
The Brother QL-710W is capable of producing a wide range of labels with widths up to 62mm and a print resolution of 300dpi. Speed of operation was generally quick with barely a short pause between pressing the print button and delivery. Options are available for multiple copies and for each label to be cut from the roll. Brother has priced this wireless label print at £178.80 with replacement DK Rolls being available from prices ranging from around £9 up to £30.
http://www.brother.co.uk/g3v1/g3.cfm/s_page/215760/s_level/38980/s_product/QL710WZU1/searchkey/ql-7