Digitising Negatives & Slides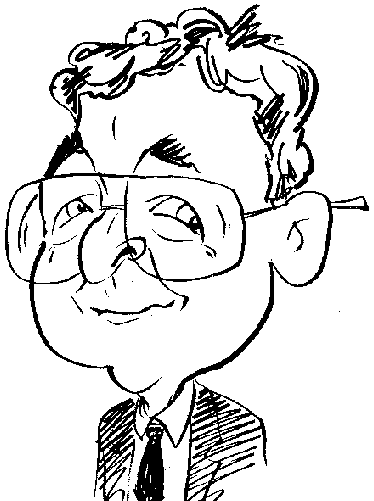 While you may have built up an impressive collection of digital images, are you forgetting those negatives and slides carefully stored away a few years ago? honestech believes it can help in this matter.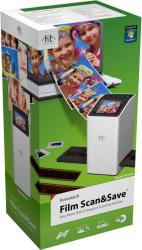 click image to enlarge
As older technology gives way to more modern approaches so the need arises for a means of transferring the content produced by the old method into a format that is recognised and usable by the latest technology. One example of this can be seen with the more traditional photography that relied on negatives and slides for storing its content and today's digital images. Offering to provide a means of digitising your old photo negatives and slides is honestech's Film Scan&Save product. As its title implies this product provides the means to scan content and then save it for further use.
This kit consists of a small film scanner that can also save content, two strip holders for negatives and slides, USB cable, TV out cable, cleaning brush, AC power adapter plus a Quick Start and User Guide covering English, French, Spanish and German. Also included in the box is a license for a copy of honestech PhotoDVD Album 2.0. You will need to download this software from honestech website. This is a 16.7MB download which is not too excessive especially if you do not already have an application for managing your digital content and producing photo albums.
The central component of this kit is the film scanner. This small rectangular tower shaped device is Apple white in colour and has dimensions of 155 x 90 x 90mm (H x W x D). The top of the device has a slight slope, which does reduce the height at the front to 138mm, features five control buttons and a 48 x 35mm viewing screen. Running from the right side to the left is a slot near the base of the unit through which you feed either the slide of negative holder. The slide holder can accommodate 3 slides while the negative holder has room for six images. A memory card slot for SD/SDHC/MMC cards is located on the rear of the unit along with connections for USB and TV out.
The scanner works when it is connected to a computer or a mains powers source using the supplied USB lead and AC power adapter. The clearly labelled holders can then be filled with the appropriate media and manually fed through the scanner unit. You need to make sure that the passage is from right to left.
As mentioned the film scanner has five control buttons arranged along the top of the unit. At either end is the power on/off and scan buttons while the three central positioned buttons are used to access and navigate through the film scanner's menu system plus flip images horizontally and vertically. The results will be displayed on the viewing screen.
The menu covers six different options. You can select a scan type from a choice of colour negative, black & white negative and photo slides plus opt for either 5 (2528 x 1680) or 10 (3552 x 2368) megapixel scans. The brightness level can be adjusted although this process is hindered slightly in that you are not shown the results until you exit that option. By selecting the View menu option you can rotate an image in 90 degree increments in either direction plus save or delete an image stored in memory. You have a wide choice of language options plus you can connect the scanner to your PC where it will be recognised as an external storage device.
When satisfied with any adjustments you have made, you can press the Scan button for a digital copy of the image to be stored. This process is completed within a second or so. By default the film scanner is set up for black & white negatives and comes with approximately 28MB of memory available for storing captured scans. Depending upon the chosen settings, you could save around 45 images using this built-in memory. However by inserting a memory card you can increase the storage capacity considerably. Honestech estimate that you should be able to store either 900 or 400 images for each 1GB of memory depending upon the chosen resolution.
The supplied PhotoDVD Album software will offer to search your whole computer or just the common folders used to store media such as My Pictures, My Videos, My Music, etc. You can create albums containing specific media.
The honestech Film Scan&Save kit is easy to use and can quickly convert your slides and negatives into digital images for storing on your computer. I would have been happier if the software had been included in the box but the download was not too excessive. The honestech Film Scan&Save has been priced at £79.99.