Brother DCP-J925DW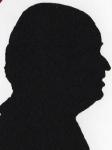 A rather neat All In One (not multi function as it does not have fax) from Brother. This unit not only, prints, scans and copies but also prints photos and for good measure not only does it has USB connection but also Wi-Fi.

click image to enlarge
It is 38x37x16cm the grey and black design on the scanner lid is nice but the glossy black elsewhere means finger marks will show.
Installation is straightforward your choice is USB or wireless with the latter supporting the more recent routers with one touch activation, but if yours does not that is not an insurmountable problem. Either way its quite simple.
Once the software is installed you are ready to go, Brother units used to take an age to print borderless on photo paper but while others are now still faster the chasm is closing. For plain paper monochrome printing its no worse than most. This unit is all about someone or a family wanting to print a bit, scan a bit and copy a bit.
The front edge has six buttons to the right of the 9x3.5cm colour display. The display itself is touch screen and easy to follow. The home screen has four icons Copy, Scan, Photo and Menu. Printing is just sent from the PC.
So lets start with printing, the nonsensical 200 word document is the nearest available to achieve the claimed print speeds published by manufacturers. A very nice printed page produced at three seconds a page for as long as you have paper in the internal paper tray so 20PPM, it has a tinge of grey more noticeable as the bold text looks very black. Next the more normal 1500 word document (spread over four pages) again using the Fast print option which unlike some other manufacturers does not grab the paper so less likely to have paper jams. This printed at just a tad under 15PPM. The other print modes show no sign of grey they are Best, High andNormaland the output in these tests was progressively slower as the perceived quality goes up.
Finally printing an A4 borderless image on photo paper takes 165seconds almost exactly the same as multiple images on a single sheet. This is not fast but acceptable as the quality is good and with photos quality is the most important factor.
Photos can also be printed from the USB port or card slot on the front of the unit and thus the PC does not need to be involved. Please note that before any function takes place there is close to 15 seconds thinking time.
Copying done from the unit is a case of placing an item on the flatbed and pressing the copy button that gives you a display with Quality (fast, normal or best), Paper (choice of six types) and Paper Size (choice of four sizes). The next screen gives Enlarge/Reduce options, Density (useful for a poor original) Stack or Sort, Page Layout, Duplex Copy, Advanced Settings, so you will see you get far more control than with most units and you can save your choices for a regular job. Now just press either colour or monochrome a colour A4 copy takes 17 seconds from pressing your choice while a monochrome copy takes exactly the same time, copy quality was good.
Finally scanning this can be done from the unit or the PC; the options from the unit are to File, to Media or to Email. To File takes around 10 seconds for an A4 image, the PC software and indeed online offerings give many further choices.
All in all a nice product that takes up little space the somewhat slow photo printing could be a problem but the four inks mean that if one colour is used more it can be replaced separately. Ideal for the light user and it has a sheet feeder as well as a flatbed to give more scanning options.
Doing my searches found the Brother DCP-J925DW at £131.23
http://www.printerbase.co.uk/acatalog/brother-dcpj925dw-printer.php
http://www.brother.co.uk/g3.cfm/s_page/215760/s_level/36230/s_product/DCPJ925DWZU1