A Brother Mono Laser Multifunction Unit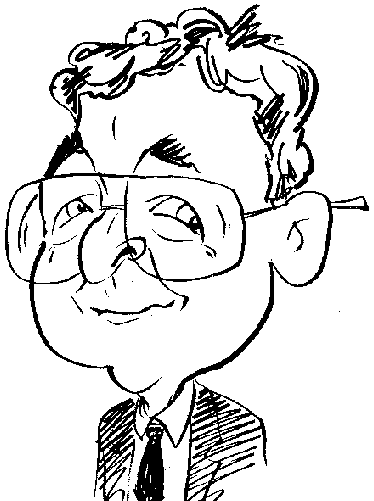 Review controls
While multifunction devices tend to be based on an inkjet printer, there are some that come with laser printing functionality such as the Brother DCP-7070DW.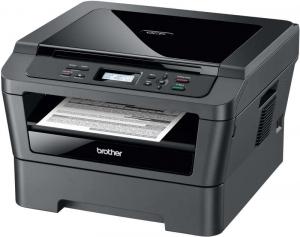 click image to enlarge
The arrival of a large box containing the latest Brother printer unit at my front door had the effect of making my back wonder just what was in store for it when the need came to manoeuvre it into position. Fortunately, once the unit was unpacked, appearance proved to be somewhat deceptive. While you would hardly call it lightweight, at just over 10kg, the Brother DCP-7070DW is compact enough to be quickly positioned in whatever new home has been set aside for it on your available workspace. It is also the type of device that you are not going to want to move around too much, if at all,
The Brother DCP-7070DW is a mono laser multifunction unit that offers print, scan and copy features with duplex and wired or wireless network capabilities. With dimensions of 405 x 268 x 398.5mm (D x W x H), the DCP-7070DW is predominately matt black in colour although the scanner lid and a drop-down flap on the front of the unit give of the mirrored sheen you get due to the black Perspex used for these elements.
The drop-down flap gives you access to a second paper input option when manually feeding in envelopes or other types of special paper. The main paper input tray forms the base of the unit and has a capacity of up to 250 sheets of A4 paper. A U-bend paper path ejects finished documents from a front-mounted opening just below the unit's control panel. This opening has a flip-out support to help ensure that your printed documents do not finish up scattered over the floor.
Situated on a slightly sloping lip, rising up to the flatbed scanner is the unit's control panel. Taking up a central position on this panel is a 2-inch LCD display providing status and menu options feedback. On the left side are buttons for Options, Duplex, Cancel/Print and Scan. Over on the right are buttons for Menu, Clear, Stop/Exit, Start and navigation through various options. Located at the rear of this multifunction unit are connections for Ethernet, USB and mains power while the on/off switch is on the right side near the rear which might cause a problem if you position the DCP-7070DW into a tight confined space.
As part of setting up this device you do need to carry out a couple of housekeeping duties. You will need to remove a silica pack, elastic band and a protective strip found behind the unit's drop-down front cover. Your next task requires you to remove the drum and toner cartridge assembly before giving it a shake to ensure an even distribution of the toner and then replacing the assembly. Once you have switched on the unit you can select the language and, if necessary, adjust the contrast setting for the LCD display.
Before connecting the DCP-7070DW to your computer, whether PC, Mac, standalone or networked, you will need to install the supplied software. Two disks are provided, one containing drivers and utilities while the other has documentation in PDF format. When installing the software, you can opt to include the MFL-Pro Suite with or without Nuance PaperPort SE documentation management features. At the appropriate point during the installation you will be advised when to make your choice of local, wired or wireless connectivity. This stage of the operation did seem particular slow and I thought, at one point, that the system had hung but eventually everything moved on and the process was completed.
With an ARM 946E 200MHz processor and 32MB of memory, this Brother multifunction unit follows the standard pattern of an A4 flatbed scanner mounted on top of the printer element. Capable of delivering a resolution of 600 x 2400 optical and 19200 x 19200 interpolated with 48-bit colour, the scanner has both TWAIN and WIA interfaces. It was noticeable that the scanner lid did have a degree of sideways movement but this did not interfere with the scan quality and could have something to do with the extendible hinges allowing you to scan from thick books. Scanning and printing a single A4 page took 9 seconds.
The Brother print module gives you a choice of 300, 600 or 1200dpi. I was able to achieve speeds of 26, 25 and 24ppm respectively using the three modes. As mentioned earlier, this multifunction unit has duplex capability for printing on both sides of the paper. When printing with duplex turned on, it took 14 seconds to print a document on both sides of an A4 sheet of paper. There is also an option for booklet printing which prints two pages per side on both sides of the paper. It took 22 seconds to print a six-page booklet. Print quality, in all examples, was good with text quality being slightly better than graphics.
Brother has priced the DCP-7070DW at £238.80. You have a choice of replacement toner cartridges. The standard version giving 1200 paged is priced at £43.19 while heavy users might prefer the high capacity version at £71.79 which gives 2600 pages. A replacement drum, rated at 12,000 pages, costs £85.19.
http://www.brother.co.uk/g3.cfm/s_page/215760/s_level/36240/s_product/DCP7070DWZU1