Pandigital Photolink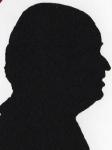 Review controls
Having recently looked at a small printer this is even smaller than that. However this is designed to scan pictures and or read items on SD cards. So unlike the aforementioned printer this is not designed to scan an A4 page.
The Pandigital Photolink scanner measures 15.5x8.5x4cm and weights only 200grams.
Perhaps you should forget the way a standard scanner works as this is designed to work standalone meaning you insert a photograph in the unit and it scans the image to a card in the built in SD card slot. Once the LED on the unit stops flashing (a few seconds) you can then scan another photograph and then another for as long as you have photographs to scan or to the capacity of the SD card.
The face has the entry point for pictures and these have to inserted in a special sleeve (provided) to give best results, the photographs can by up to 11cm (just under 4½ inches) wide the length is less important but some panoramic images could give problems.
The sides and base are clear. The back has SD card slot, DC power input and mini USB slot (cable provided) the top has the LED built into a push button (on/off) on the right front edge. That is all the controls and connections.
By default if you connect the USB cable to a PC it will see it as a USB SD card. There is some software on the provided (512MB) SD card to allow you to scan direct to the PC and while this works the whole beauty of this small unit is that you can visit granny or auntie and browse her photographs and add them to your collection without the original having to leave her front room.
I scanned a number of photographs that I had taken more than a few years ago that had become separated (misplaced) from the negatives so the possibilities of getting copies from the negatives was not an option for me.
The size of the files will of course vary according to the size of the picture and indeed the content of it. As a ball park figure a range of 6x4inch (15x10cm) photographs averaged out at around 500KB each so say two to a Megabyte. The stuff on the card, documentation in six languages and the utility to allow you to scan direct to your PC take around 60MB. So this leaves you around 425MB of space for photographs, using my rough figure that means you can save around 850 photographs to the supplied card before it becomes totally full.
Should you images be larger or you are away from a PC for a longer time I see no reason why a larger capacity card could not be used and the required files moved to it so that you could capture an even larger number if required.
Once you have scanned the images to a PC there are a range of software products that can improve the original or remove things like scratches or marks but that is beyond the range of this product. It would however improve the value if something of the sort were included on a CD.
It would also be nice if the unit could handle wider images (up to say A4) as there are lots of wider than 11cm images about. I myself have numerous 6inch wide offerings that have no longer or never had negatives for. If it could do A4 then I see no reason why it could not also be used as a conventional page scanner with OCR software able to turn the pages into editable text if required.
The quality of the photographs I gave it varied and the scanned copies were all quite acceptable and as stated specialised software could even restore a flawed photograph to a far better condition than that of the original image.
Doing my Internet searches found the Pandigital Photolink at a best price of £99.99 from the first link below.
http://www.amazon.co.uk/gp/product/B002AMVIZM?ie=UTF8&tag=gadge0a-21&linkCode=as2&camp=1634
I found the Pandigital Photolink available for $79.99 from Amazon on the first link below.
http://www.amazon.com/gp/product/B002B3YDDE?ie=UTF8&tag=gadge0a5-20&linkCode=as2&camp=1789
I found the Pandigital Photolink available for €89,00 from Amazon on the first link below.
http://www.amazon.fr/gp/product/B002AMVIZM?ie=UTF8&tag=gadge04-21&linkCode=as2&camp=1642
The link below has it direct from Pandigital in the USA for $89.99 but I assume there would be a delivery charge to add and of course VAT when importing as well as possible problems if you had a problem during the warranty period.