Brother A4 Colour MFC-9320CW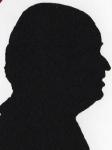 With things like TV's continually getting lighter why is it that laser printers seem to be getting heavier? This is not that large but heavy to the point that even strong couriers struggle to carry it by themselves, or course the box does say two to move it.

click image to enlarge
It is 48x42x40cm with cables inserted, the light grey colour with black area around the control panel will certainly not ingratiate it to the 'lounge police' so the wireless ability of this unit could have it stashed away in a cupboard say under the stairs so as not to offend. The stated weight in box is 29kilos it certainly felt heavier to me.
The main difference between a laser and an inkjet (apart from the weight) is that the claimed print speed will be achieved.
This is the top of the range of MFC-9320CW meaning it just about does everything (sadly it will not make the tea), it prints, scans, copies and even should it still be required faxes. You can connect it by USB, Ethernet or Wireless.
The LED technology means that a colour page prints at the same speed as a monochrome page both are produced at 16PPM.
While you cannot get gloss colour photos the unit can produce some nice looking photos but this is mainly an office machine and things like full colour maps and layouts look excellent.
The normal print quality is 600x600 but 2400 is possible should it be required. More interestingly it has special options to print on thin paper, I used 60gram quite successfully.
The control panel on the unit is 36x7.5cm, it is on the front edge of the unit and printed pages are delivered face down onto a shelf just under this overhang (stated to hold up to 100 sheets). Paper is stored in a large drawer (250 sheet) under this overhang and is simple to refill. There are a total of forty buttons on the face and all are clearly marked as to their purpose. In the centre is a 5x1.5 two line character display.
Leads fit into the back and while there is an on/off switch on the right side towards the back with its fax ability it is not really designed to be switched off, probably because of this the start up time is not that quick. However it does have a sleep mode and time to print from this is just under half a minute.
Scanning can be down from the flatbed or the rather nice ADF that can process up to 35 sheets. There is software supplied that can process your scanned output the rather good Paper Port software. However I do miss the Presto software that used to be supplied (I understand this is still supplied to MAC users) not sure why this was withdrawn for PC users.
Copying can be done without the PC being switched on and for multiple copies this comes in at up to the 16PPM for printed items, so this could well replace a copier in an office environment thus saving extra space.
Faxing can be in colour and while my knowledge of this now dead (or dying) process is not that great this unit can send and receive in colour at 33,600 bps.
With power saving on everyone's minds the relevant figures are 12watts in sleep mode, 75watts in standby and 480watts in use.
I liked the unit and it responds well even in a cupboard of course you still have to go and collect the output (this can be set securely for a multiple user environment) by only moan is the weight still you don't normally move it about.
Doing my Internet searches found the Brother MFC-9320CW unit at a best price of £469.99 including delivery from the first link below.
http://www.amazon.co.uk/gp/product/B002OT8C8C?ie=UTF8&tag=gadge0a-21&linkCode=as2&camp=1634
I found the Brother MFC-9320CW color laser printer available for $409.99 including delivery from Amazon on the first link below.
http://www.amazon.com/gp/product/B002OT8C8C?ie=UTF8&tag=gadge0a5-20&linkCode=as2&camp=1789
I found the Brother MFC-9320CW color laser printer available for €593,87 including delivery from Amazon on the first link below.
http://www.amazon.fr/gp/product/B002UDGZ0Y?ie=UTF8&tag=gadge04-21&linkCode=as2&camp=1642
http://www.brother.co.uk/g3.cfm/s_page/166900/s_level/38100/s_product/MFC9320CWZU1 this link includes a video tour of the product so you can see it before you buy.