A Lexmark Desktop Laser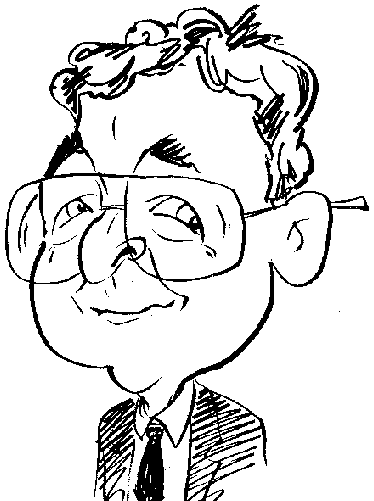 Review controls
While colour will often enhance a document, sometimes all we really need is a crisp monochrome document such as delivered by a mono laser.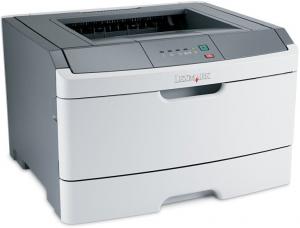 click image to enlarge
In the past I have checked out and worked with a number of Lexmark printers and multi-function devices. All these various models were based on inkjet technology. Now it is the turn of a Lexmark mono laser product, namely the E260dn, which is currently taking over my general printing tasks. The E260dn is network ready via a Fast Ethernet connection.
Decked out in two-tone grey, this box shaped unit measures 260 x 406 x 370mm (H x W x D). Reassuringly sturdy in construction, the E260dn is just about manageable by one person although if you need to move it any distance then I would recommend getting somebody to help share the load. At the heart of this printer is a 400MHz processor supported by 32MB of RAM. This memory can be increased to a maximum of 160MB via an access door located on the side of the unit.
Mounted on the base of the unit is the paper input tray that is capable of holding 250 sheets. An optional 550 sheet paper tray is available. Paper output is conveniently placed at the top with enough space to hold up to 150 sheets. Along with the power on/off switch, the rear of the printer is home to the power socket and connections for parallel, USB 2.0 and Fast Ethernet.
Lexmark rates this printer's toner cartridge of being capable of producing up to 3500 sheets – a fact that time and a lack of printing jobs has meant I have not tested this figure but I have no reason to doubt it. Although the review unit arrived with the toner cartridge already in position, removing it and then replacing it was a simple matter helped by the conveniently placed front compartment with drop down panel (not to be confused with the drop down panel for inserting envelopes or special paper).
Installing the printer is just a matter of following various on-screen prompts as you select from a local or network setup. Once the necessary drivers have been installed, you will be advised when to connect the printer to your system. A reboot will be required to complete the process.
A series of LED lights along the top decorate the front of the printer and provide status feedback on items such as error, jam, reminders to add more paper or replace the toner cartridge and ready state. A green continue button and red stop button complete the control panel lay out. Lexmark supplies a Settings Utility for adjusting the printer's various internal settings (these can be over-ridden from the Printer options on the computer). Included amongst these settings are those for handling PCL6 and Postscript 3 plus changing the print resolution varying from 300 up to 2400dpi. The printer does need to be turned on and recognised by the computer before you can use this utility.
Switching on the printer from cold takes approximately 38 seconds as it checks on toner and paper supply levels and runs other internal tests. Lexmark claims that the printer is capable of producing up to 35 papers per minute (ppm) with the first page appearing in 6.5 seconds. I was only partially able to duplicate these figures. Printing a 400 word document in Draft and Normal mode produced 31ppm with the first page appearing in 6.5 seconds. Switching to Best mode and the ppm figure dropped to 15 while first page appearance took 10 seconds. Substituting an A4 image for the text produced exactly the same figures.
The difference in print quality between the three modes was more noticeable with the graphic image. Not surprisingly Best was far superior to the other two modes. There was less of a difference with text, when it was very hard to distinguish between them. Even with Draft quality, I was getting text that would be suitable for many uses.
Lexmark has listed this product at a price of £217.35 but a quick search of the Web produced a number of companies offering this unit for less including one at £111.54. A standard replacement toner cartridge is priced at £120.06, however Lexmark runs a scheme whereby you return the old cartridge and purchase a new one for £96.34. This mono laser printer requires either Windows 2000 and later or Mac OS 9.x and later.
http://www.lexmark.co.uk/lexmark/product/home/221/0,6970,252735_653293751_1285084381_en,00.html?tabId=1