A Standalone Scanner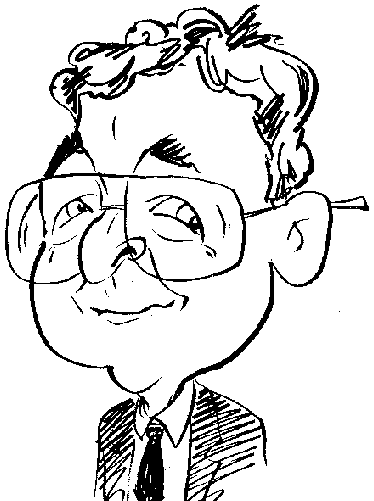 Review controls
While many users will be content with the scanner module that forms part of an All-in-One device, better quality can be achieved with a standalone model.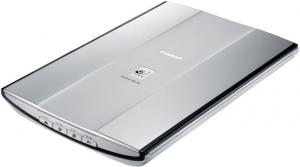 click image to enlarge
Adding to its range of standalone flatbed scanners, Canon has released its CanoScan LiDE 200 model. This colour image 48-bit scanner offers a resolution of 4800 x 4800 dpi that can be expanded to 19200 dpi through the use of software as part of a feature set designed to tempt those users wanting better quality than is usually available from the scanner unit forming part of a multi-function or All-in-One device.
Opening the box reveals four components. These consist of the scanner unit, clip-on stand, USB lead and a pack containing the software CD and various items of documentation. At first glance you might wonder about the lack of a power lead but one is included in the form of the USB lead which provides all the power required by this device. It also explains why scanners, such as this particular model, arrive with a USB lead when printers and All-in-Ones do not. The clip-on stand allows you the choice of positioning the scanner flat on your work surface or upright if space is restricted.
Before setting up the scanner, which involves little more than sliding the lock/unlock key on the base of the unit and attaching the USB lead, you will need to install the supplied software. Given a choice of Easy or Custom install, the software bundle includes ScanGear, On-Screen manual, MP Navigator EX and ArcSoft PhotoStudio. At the conclusion of the installation you will be offered the opportunity to join Canon's Extended Survey Program that gathers non-personal data regarding the use of the company's kit before restarting your system and connecting the scanner.
The TWAIN interface used by the CanoScan LiDE 200 provides the means to check a preview of a scan plus select from various customisation options. You can pick from a variety of document types that include Photo, Magazine or Newspaper and destination types such as Print, Image or OCR (Optical Character Recognition). Other options include adjusting the resolution, document size and orientation.
Apart from a delay of around one minute when the scanner undergoes its initial calibration process when first used, the LiDE 200 is impressively quick to carry out its scan functions. Using various applications, the scanner was fed a range of colour documents varying in size from an A4 sheet to a 6" x 4" photo. Each scan was completed in 14 seconds. Switching to a monochrome A4 text document, with an option to produce a PDF file, took 18 seconds while the same document was scanned and OCRed in just 17 seconds. In all instances, the scan quality was good.
This grey and silver scanner, with a black trim, features four buttons running across the front face ( it looks a bit like a toothy grin). These buttons, clearly labelled, allow you to carry out one-click operations designated as copy, scan, PDF and email direct from the scanner rather than working from the computer. These tasks make use of the supplied MP Navigator EX software. The same operations can be carried out from the computer if you so wish.
As mentioned earlier, if space is not available to position this scanner, measuring 250 x 364 x 40mm (W x D x H), then you can attach a plastic stand to one side of the scanner. This will allow you to stand the scanner upright and still have access to all its functionality. Attaching the stand was very easy while removing it was slightly more difficult.
With its almost silent mode of operation, hinged lid allowing for books to be scanned, plus Energy Star feature, the CanoScan LiDE 200 would suit a home or small office user. It is simply to use and producing a scan quality that should not disappoint. Canon has priced this device at £79. System requirements are either Windows 2000 Professional SP4 and later or Mac OS X 10.3.9 and later.
http://www.canon.co.uk/For_Home/Product_Finder/Scanners/Flatbed/canoscan_lide_200/index.asp