Canon I-Sensys LBP3360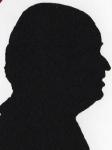 It's a long time since I last reviewed a mono laser printer and for anyone who prints textual pages and does not need colour then this is a quick and efficient way of printing.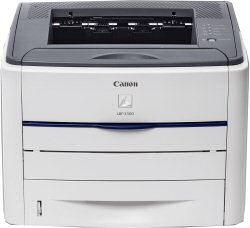 The main difference between a laser and an inkjet is that almost all the time the claimed print speed is met. This unit claims 22PPM and while this is for letter mode I got very close to 20PPM for A4. It matters not if you have a couple of sentences on the page or 50 plus lines of small text. I can assure you that any inkjet would produce vastly different speeds if given those two pages.
The basic resolution is 600x600 but through various technologies, enhancements and smoothing technologies this can be 2400x600. I found however that the standard output was excellent and any letter of document produced on it should be quite acceptable for whatever required purpose.
The unit has 64MB of internal memory (SDRAM) and this is more than enough to give a full A4 graphic image in monochrome, if you have never produced graphics in monochrome I suggest you give it a try as if you choose the right image it can have as much effect as a full colour one assuming you have good shades of grey implementation.
This unit can be connected by either USB (it is USB 2) or Ethernet. The basic toner cartridge is stated to last for 2500 pages but if you are a heavy user then you can get an 'H' cartridge stated to last for 6000 pages. Perhaps for those draft documents or those purely produced for layout purposes then the 'toner saving' mode would be of use.
It has a proper paper tray - sorry this is a knee jerk reaction to all the inkjets that only have a shelf - while I never managed to get the claimed 250 sheets of 80gram A4 in without it seeming totally overfull I found 200 just about comfortable.
Something I do not often mention is power consumption but as this may be used in an office environment it could be left on 24x7 and the 400watt in use may shock - no pun intended - the 11watt during standby or the 7watt during sleep all add up.
No doubt regular readers are amazed that my first feature was not my normal dimensions, of course they matter but perhaps more for inkjets than lasers. It is 40x38x27cm and the weight is close to 13kilos.
It will work on Windows 98SE or later and should you own a MAC version 10.15 or later you should also be able to use it. It supports both PCL5e and PCL6. First page out is stated to be 9seconds and while I never quite got there it was only a little slower than that so perhaps the on/off switch can get some use if the unit is not in constant use.
One feature not yet mentioned is that it has a built in duplex unit so automatic double sided printing is possible. This of course does help to save the rainforests but unless you use good quality paper printing on both sides often looks naff and it can show through giving results that may not please.
Doing my searches found the Canon I-Sensys LBP 3360 at a best price of £279.16 from the first link below. Certainly not cheap as there are colour lasers out there for that sort of money. The quality was good but it must be horses for courses.
http://www.morecomputers.co.uk/textra.asp?pn=0868B014AA&referer=dealtime
http://www.canon.co.uk/For_Home/Product_Finder/Printers/Laser_Beam/i-SENSYS_LBP3360/index.asp