Spotify Premium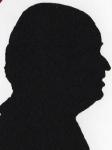 Review controls
Most people will have heard of Spotify, the majority of them will have tried Spotify, the reason I am looking at the Premium version of Spotify is because I have recently reviewed another streaming product and it's been a while since I last tested what Spotify has to offer.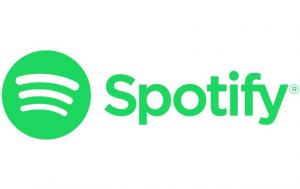 click image to enlarge
After downloading the interface around 140MB I hardy recognised what I saw no difficulty in finding what you want and on not the most recent PC the search was fast. Vodafone is one of the Spotify content partners and you will find Spotify pre-installed on all their 4G offerings.
Being able to play things offline on a PC may be less important when most now have broadband but could be useful when broadband is down. However when used with a tablet or smartphone there are lots of time when mobile data is not available like on tube trains and for most of us mobile date is still an extra expense unless of course you have a contract and are not picking up the bill.
Anyone can use Spotify for free but you will have to put up with adverts between tracks and certain nice features like the already mentioned offline mode are not available. Another is higher quality streaming 320mbps which is the same as most downloads from Amazon or iTunes give.
You can try Spotify Premium for free for one month just to see the difference but you will need to provide a credit card or Pay Pal details and if you do not want Premium remember to cancel within the month to avoid charges. My favourite Genre is Jazz and Spotify certainly have more UK artists in that genre than Qobuz.
The cost for Spotify Premium is £9.99 per month the cost of a single CD or a download of the same. Remember any track you mark while playing is available offline so that cost is offset very quickly as no extra charge. This also offers you the chance to stretch your musical knowledge at no extra cost. How often have you purchased a CD or download and played it once and never again?
I must compare to the other recent test which was Qobuz who also offer the same download to play offline and indeed even allow download at far higher 15bit FLAC in a lot of cases as well as 320mbps MP3. But their cost is close to double that of Spotify Premium.
Select a musician or artist and a selection of their music is offered immediately and then it works away in the background to find all their albums. You can play the selection or an album of your choice and of course skip as many tracks as you wish.
Playlists are easy to create and save.
One little niggle I set things up on one PC with my user name etc and then on a different day needed to access from another PC while I expected to have to download the interface I did not expect to have to reset the preferences for example to play in 320mbps.
Of course when you use your SmartPhone via mobile then this option is not applicable, but with two PCs on the same network I expect my preferences to be known.
Certain features appear in different places according to operating system and screen size. On some you can see track length others you cannot, some show sidemen as well as the main artist others do not.
One feature that may be of use on a long journey or if someone is ill are Audio Books a selection are available and they can be available offline for no extra charge.
Anyone can get the basic idea of Spotify easily, Premium gives you more see 'Help' on the interface for exactly what for instance I recently reviewed a high end speaker the Libratone Zipp and if you have Spotify Premium and Bluetooth is switched on your Tablet or SmartPhone it just plays through it automatically.
For more information www.spotify.co.uk