What's to come from Hitachi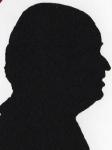 On a day without rain in London – there's a rarity – I heard about technology that will vastly improve what you see on displays such as mobile phones and it will also give longer battery life.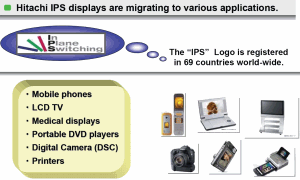 While the basic technology has been around since 1996 it has been vastly improved and now on sale in Japan are mobile phones with the ability to display 864x480 video and still images.
I have seen a demonstration that will knock your socks off, still images are brighter, sharper and most of all have a wide viewing angle. As for video that also allows you to watch at angles other than being right straight on to the mobile phone screen. So you can watch from the sides above or below and still have a good clear sharp image.
This technology is IPS (In-plane switching) currently most video on mobiles is viewed at 320x240 so from quarter VGA to wide VGA is quite a leap. I tried to get a likely date for it's appearance in the UK but none was forthcoming.
The group within Hitachi I was speaking with was what is called the small and medium LCD group. I asked what small and medium meant and was told up to a few inches. So the group that manufacturers LCD TV's is definitely another section, however the good news is that they reside in the same building as one of the presenters in the UK and he has promised to put me in touch so Hitachi TV's and camcorders should soon be being reviewed for Gadgetspeak.
So the sort of displays the group I was speaking with produce are those for mobile phones, PDA's and in car units. They even - I am told - produce 3D displays for in car use, more details of that are promised in the future.
The stated viewing angle for IPS devices is 176 degrees certainly I tried looking at the video on the sample mobile from above and both sides without any appreciable picture degradation or loss of picture sharpness.
Another area where huge changes have been made is the increase in contrast not that long ago 150 was the norm now 900 is achievable and for moving images this increase is the absolute key.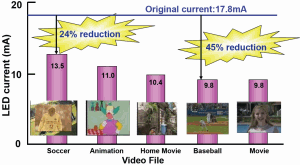 Without getting technical the screen of any TFT is a sandwich made up of glass with all the electronics in between the layers. The technology now being used enables the thickness of the sandwich to be reduced by around 50% and that will mean even thinner mobile phones. So what was probably - at best - around 2.5mm can now be as little as 1.3mm.
I mentioned the better battery life and that can be seen by one of the slides I was shown where according to the content being shown on the video the backlight can be reduced by around 50% without any discernable difference to the image seen by the eye. This is called mobile RCCS (RGB Colour Control System).
So while all the things I saw in a one hour demo last week will take time they are coming and Hitachi are at the forefront of their development. Should you travel to Japan then the mobile phones anyway are just about available. How soon we see them in the UK will depend on who they partner with and how soon the technology is implemented. I can say that rarely has a one hour interview passed so quickly and of course that was because the content was interesting and the technology so good.
In the near future I hope to bring you the current offerings from Hitachi in TV's and Camcorders, as far as the IPS technology is concerned when you see it you will know it as the current offerings for mobiles do not compare.
Mobile video is probably the fastest growing market and once the 864x480 standard comes in then providing the image taker has a steady hand then the quality on clips shown on TV and places like You Tube will be much more like production TV.
Let me close by thanking the two gentlemen from Japan and the one from the UK for one of the most stimulating hours I have had in a long time, WOW is the only word.