Photo & Graphics Designer 11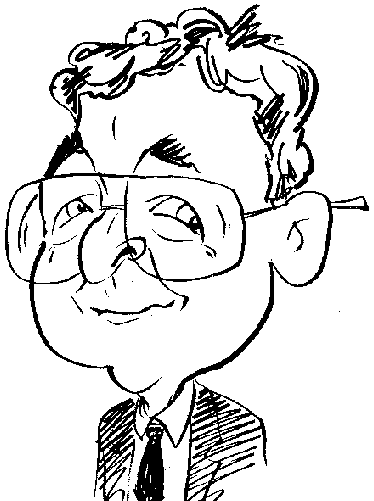 Not to be confused with a similarly entitled graphics product from the same company, Xara Photo & Graphics Designer 11 combines elements of creative design and photo editing software within a single package.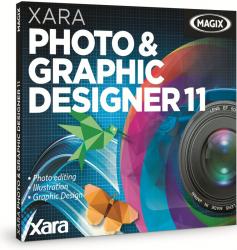 click image to enlarge
With this latest version of the Photo & Graphics Designer, Xara has integrated a number of new and enhanced features, which you might well expect with a new version, but, more surprisingly, has reduced the price being asked for this software by almost 30% and that is for new users. If you are upgrading from the previous version of the product then this software is currently available, as an introductory offer, at less than half price.
If you are familiar with Xara software, and the various titles available from its parent company MAGIX, it will not come as a surprise to learn that you do need to enter a lengthy serial number, in this case 30-characters in length, as part of the installation process. Once the program is up and running, you can take advantage of various hints and tips or turn off this particular feature from appearing each time the software is loaded.
Continuing the policy of "if it isn't broke, then don't fix it", the interface of Photo & Graphics Designer 11 remains untouched from the previous version of the product. Based around a centralised work area are positioned various menu options plus tool bars featuring fly-outs that can be used for choosing from the options available with that particular tool. A colour palette is conveniently place at the bottom of the screen for easy access.
Taking over the right section of the interface is the Gallery area. By default this area will be open with the Page & Layer Gallery showing thumbnails of the various pages that make up the current document so that you can quickly select the page which requires additional work. As with the tool bars, this area has it own fly-outs. These spring out from the right when touched by the mouse cursor to reveal different galleries with their own specific features. There are galleries for Design, Bitmap, Line, Fonts, Colour and Name.
I do have one slight criticism regarding this interface and it is one that has equally applies to previous versions of the product. I could find no way of changing the colour scheme of the interface. You are stuck with various shades of grey (fortunately not 50 shades). It would have been appreciated to switch to a colour scheme that was a little less dismal in appearance.
If you are coming to this Xara product for the first time then you need to be made aware of the software's non destructive nature. The software developers have taken the stance that users are entitled to change their minds regarding any edits they may have carried out. As a result it is possible to have any work revert to its original state at some point in the future. The software is able to do this by concentrating on the altered parameters rather than the edited pixels themselves.
As mentioned earlier, this latest version of Photo & Graphics Designer comes with a number of new features. Charles Moir, Managing Director of Xara, feels that the new real-time brush feature is a particular highlight and I am not going to argue with him.
Using the new Art Brush technology, Art Brushes allow the user to stretch a vector shape or bitmap along a freehand line to create various effects. Still with brushes, you can now repeat objects along a line using the appropriately named Scatter Brush.
There are five new blend modes for use with the Transparency tool. These modes are entitled Overlay, Hard Light, Soft Light, Luminosity and Colour. Each mode conforms to the W3C standard for use on Web and PDF projects. Along with the new blends, Xara has renamed its Bleach and Stained Glass to the industry standards of Multiply and Screen.
When working with text you can easily substitute one font for another, apply a background colour to highlight words and create a list of abbreviations that automatically expand to their full format when used in a project document. There is also an option to display an extended Text Tool Infobar.
If you make use of Dropbox and Google Drive then Photo & Graphics Designer 11 can store and sync files with these services and keep your work up-to-date on multiple systems. There is also improved support for importing PDF and Word documents.
Other enhancements include two new SmartShapes, new templates and automatic creation of links when a URL is included in a document plus 2016 calendars. As an additional bonus you get PhotoLook2 which acts as a plug-in and comes with 100 presets as you manipulate colour and light in your photo editing work.
One useful feature of this Xara product is that it will automatically, by default, back up your work every ten minutes and on closure. Your last session will then be restored when you next fire up the software. These are the default settings which can be disabled if you wish.
Xara Photo & Graphics Designer 11 is well worth considering. It has an interesting range of features including templates for business cards, photos & calendars, greeting cards, certifications etc. Generally the products various tasks are carried out quickly. This latest version of the software is priced at £49.99. System requirements call for a Celeron or AMD processor, 500MB of RAM and 300MB of hard disk space running Windows Vista and later.