PowerDVD 15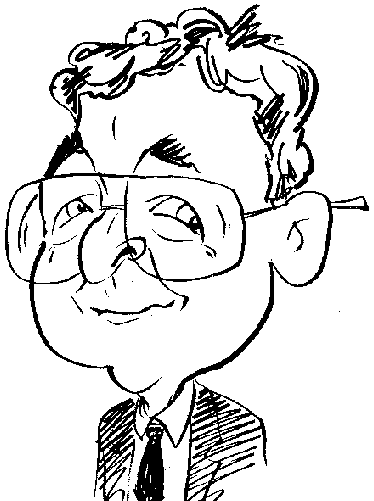 Review controls
Ever since it was founded in 1996, CyberLink Corp has built up a reputation as a world leading consumer multimedia software company. A recent release from the company is its PowerDVD product which is now at version 15.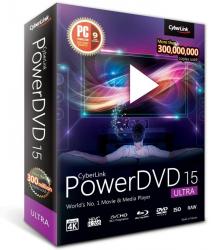 click image to enlarge
Describing itself as the "World's No 1 Movie and Media Player" and able to call on over 100 patented technologies, PowerDVD 15 offers to act as your all-purpose entertainment deliverer whether the content is stored on a local computer, network system, mobile device, social media or the Cloud with CyberLink offering up to 20GB of Cloud storage space depending upon which version of the product you have.
PowerDVD is available in a choice of four versions. You can either opt for a subscription based service or a perpetual license. In the case of the former, the product will be PowerDVD Live which costs £34.99 for a twelve months license or £11.99 for three months use. Perpetual licenses are available for the Ultra, Pro and Standard versions priced respectively at £79.99, £59.99 and £44.99 with an upgrade available from £39.99.
PowerDVD's main interface is split into sections with most of the screen area being taken up by the work space section which initially shows the currently selected type of media content in various formats. Running down the left of the screen is an area showing your Media Library categories, Cloud facilities, computer structure, playlists, online video (YouTube and Vimeo) plus any appropriate connected devices. Running across the bottom of the interface are familiar Playback Controls while a search feature and icons for cinema mode and settings are positioned in the top right corner.
When you first fire up this program, it will automatically begin a search of common locations for available media which is categorises as Movies/TV (content on optical media), Videos, Photos or Music. Additional locations can quickly be added to the default standard settings as you drill down through drives and folders using common Windows tools. Depending upon the amount of available content, this search and cataloguing tasks can be a little time consuming with no feedback being provided as to how long the task will take. The content can be displayed in folder, list or calendar format.
Once PowerDVD has finished its trawl of your content, you can delve into the range of customisable settings which are categorises as Player Settings or Preferences. The Player settings include options for Blu-ray discs, sub-titles, Cloud, hotkeys and movie information. Switching to Preferences, you can select from the wallpapers available for downloading or already present on your system. You can add search folders to the default offerings, provide access control and folder sharing plus select from various 3D options.
Whichever type of media you select with PowerDVD, it will load the appropriate player for that particular content as you view photos, watch videos and listen to music. These players make use of various enhanced technology to improve the user's experience.
PowerDVD 15 comes with the claim of being the world's first commercially available H.265 hardware optimised software player that has support for the latest and most advanced video formats. Using hardware accelerated decoding for HEVC (High Efficiency Video Loading) video allows for the optimisation of the CPU and GPU resources. According to CyberLink, this technology can result in a 63% reduction in CPU loading. The addition of smart buffering technology helps PowerDVD deliver smooth, lag-free playback even when 4K HD video is involved. When displaying content with high frame rate, PowerDVD 15 uses an intelligent playback algorithm. This can handle content captured at up to 240fps on devices such as the iPhone camera.
CyberLink has enhanced its TrueTheater® technology. TrueTheater Colour creates more dynamic colours for a better authentic viewing experience while TrueTheater Sound now features bass and vocal range amplification for an improved headphone audio experience. In addition TrueTheater HD can upscale DVDs and standard definition video to HD quality.
PowerDVD 15 supports a wide range of audio and video formats. These formats include MKV, MP4, AVCHD, XAVC-S, FLAC, MP3 and WMA to mention some of the more popular offerings. Various apps are available. The apps cover the iOS, Android and Windows 8 platforms. PowerDVD 15 upholds the high standard that I have come to expect from CyberLink. I do have one slight niggle and that is the way the software promotes itself as the designated software when ever you insert a video or audio disc in your computers optical drive.
The minimum specifications for this software stand at a 2.4GHz processor with 2GB of RAM and 500MB of hard disk space. However you will need a more powerful system to make use of the Blu-ray, upscaling and 4K features.
http://www.cyberlink.com/products/powerdvd-ultra/features_en_GB.html?affid=2581_1160_728_38285_0_ENU