Nero 2015 Platinum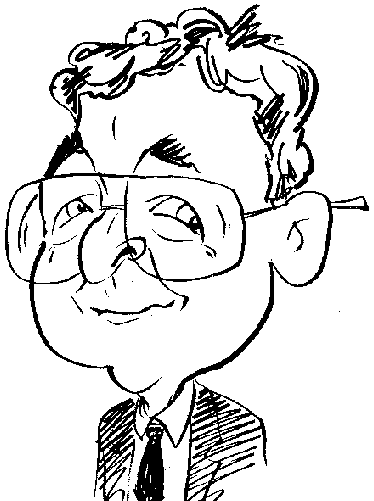 Review controls
Arriving with the promise of containing "your 10 most wanted new features" is Nero's latest version of its multimedia product. Now up to version 2015, this product is available in either Classic or Platinum editions with my review being based on the latter product.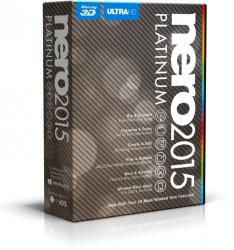 click image to enlarge
The installation process of the Nero 2015 collection of tools is not particularly quick. It requires the entry f a lengthy serial number as well as the acceptance or rejection of a number of options. Firing up Nero 2015 brings up a Windows 8-like launcher with tiles grouped into specific categories that are displayed against a white background. These categories are entitled Manage & Play, Edit & Convert, Rip & Burn plus Backup & Rescue. Arranged across the bottom of the screen are further options labelled as Your Product, Tools & Settings, Tutorials, Photo Products and News. There is also a bar for downloading Android and iOS Nero apps.
This opening screen is well laid out with a clear view of the various elements making up Nero 2015 Platinum. However this launcher module is a little restrictive in its functionality. Once you have selected one of the various tools, it shuts itself down so that you can not seamlessly switch from one application to another even when these applications belong to the same category group. You have to reload the launcher and start again.
Making up the Manage & Play category are MediaHome, MediaBrowser and Blu-ray Player. Fully established as the replacement for Nero Kwik Media, MediaHome will automatically search for, catalogue and manage your personal media content on any attached device. This media will be categorised as Photos, Music and Videos with attached options that can include Timeline, Face, Find, Album, Artist, Genre and Titles. There is also an option to attach geotags either of your own design or those created by the camera.
Working in direct conjunction with MediaHome's data is MediaBrowser. This module arranges its functionality into the areas of Photos, Videos and Music as you select specific items. You can create slideshows and videos based on places you have visited. New to this version of Nero is the ability to stream content from the computer to iOS and Android devices using the Nero MediaHome Receiver app.
The third component of the Manage & Play category is the Blu-ray player (not included with the Classic product). To make use of this software, you will need the appropriate software as you play your various Blu-ray discs. As long as the content is not copy-protected, the Nero software will allow you to rip and convert the content into numerous video file formats.
The Edit & Convert category features video and recode options plus the ability to download additional content for use with your own files. The latest version of Nero Video comes with various templates on which to base your projects with content from various sources including live content, imported files or images sent direct to your PC using the Nero AirBurn feature. Access is provided to hundreds of video effects such as Picture-in-Picture, Tilt Shift, Video Stabilizer and some Retro Film effects. Other options include multi-track editing, key-framing and the use of special fonts with all-new motion effects. With the appropriate hardware, Nero offers support for working with 4K content.
Nero Recode offers the functionality to convert content between different formats so that files can be played back on a range of devices. With this latest version of Recode, Nero has developed SmartEncoding to help speed up delivery as you convert content from DVD videos, AVCHD, Blu-ray discs and even audio CDs with the results being sent to a mobile device or the Cloud with support for Dropbox, OneDrive and Google drive. Nero Recode is a far superior tool for conversion that a previous Nero product, now laid to rest, of Nero Move It.
There are a couple of modules in the Rip & Burn category. This pair are headed by Nero Burning Rom which was the first tool produced by Nero. Over the years this tool has grown in functionality and the ability to handle different types of content and media. You can burn CD, DVD and Blu-ray discs with content being spread, when necessary, across multiple discs using Nero Disc Span Smart Fit feature. Nero Burning Rom also has a Secord's feature which claims to produce discs that will last forever (rather difficult feature to test). There is also support for burning DVD-Video, BDMV and ACCHD compilations plus copy non-protected CDs, DVDs and Blu-ray media.
If you need a more hand-holding approach when burning data to different types of media then Nero Express could help. This module contains tools to work with media such as Jukebox, Audio CD/DVD and Blu-ray.
Unlike the other modules, Creative Content apart, Nero Backup will need to be downloaded and installed separately from the main program. This software does a competent job of allowing you to create one-off or scheduled jobs covering drives, folders or individual files. As its title indicates the Nero Rescue Agent will attempt to recover damaged or accidentally deleted files using a fast or deep scan approach.
Earlier I mentioned a tutorial section. This includes videos dealing with subjects such as MediaHome, MediaBrowser, Video, Record and Burning Rom. Disappointingly, the News option tells you all about the previous version of the product.
Speed performance was an improvement over the previous version of the software and some of the new features are certainly appealing. However it was annoying to reload the launcher every time I switched modules. Currently the product is being advertised at £79.99 with an upgrade being available priced at £54.00.