Acronis True Image 2014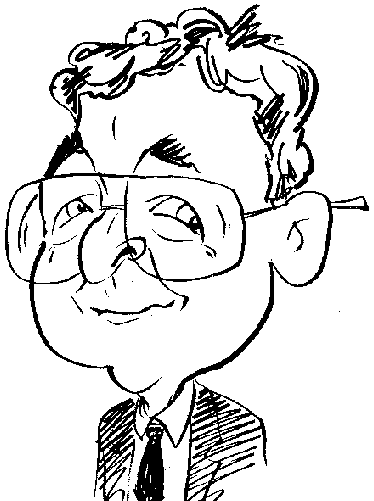 Review controls
It is your responsibility to make sure your data is kept safe. A scheduled back-up process can help in this respect.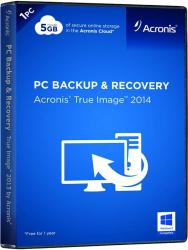 click image to enlarge
Many years ago, when hard disk capacities were much smaller and software tended to arrive on 5.25 or 3.5-inch floppy disks, I would regularly spend an afternoon feeding this type of media into a drive as I backed up my computer system. Those days are now happily just a distant memory as the backup process has advanced to the stage where you merely need to schedule a job and then forget about it as the software takes the strain. One product offering this type of functionality, which I have been using for several years, is Acronis True Image. The latest version of the software is Acronis True Image 2014.
Installation is not particularly quick especially if you have been using a previous version. As part of its installation, Acronis True Image will search out any previous version and then remove the software to ensure there are no possible conflicts. This removal concentrates on the actual software and does not interfere with any backup data create by an earlier version. Acronis believes this approach will be beneficial to most users. Once the installation process, including the entry of the very lengthy 71-character serial number, has been completed you will need to restart Windows before making use of this software.
The Acronis True Image opening interface retains the look and feel of the previous version. The opening view shows a Get Started screen presenting options to find out more about the three main thrusts of the software. You can find out more about "How to backup", "When to recover" and "What is Acronis Cloud" with the latter featuring the main new elements of the 2014 version. Each of these offerings provides a three-step walk through of the relevant topics. Running across the top of the screen are tabs to quick bring up the areas of Backup & Recovery, Synchronisation and Tools & Utilities.
Especially for new users, the logical first port of call should be the Backup & Recovery module as you take advantage of Acronis backup technology. Acronis has always offered a wide range of backup options and this 2014 version is no exception. You can opt for a disk image, a full backup or target a particular disk, partition or groups of files such as music, photos and emails with up to 256-bit encryption.
It is up to you to decide whether to instigate a one-off operation or schedule a regular task to be conducted at precise intervals with a choice of an incremental or differential backup plus select the location to be used for storage the data. The designated location can literally be anywhere you have access to such as a local or network drive, FPT server, optical media and USB device plus the increasingly popular Cloud. With this latter destination, you can backup your entire system or user-specified files/folders using the 5GB of Acronis Cloud storage that is included as standard with this 2014 version of the product. The Acronis servers are located in France so any issues regarding the US Patriot Act should not apply.
While not wishing to tempt fate, and deal with the main reason for making backups, the situation could arise when you need to recover from a mishap by restoring data. Acronis set out to provide a range of tools and options when restoring your data. Included among these options is the new ability to carry out an Incremental Restore from the Cloud. This feature allows you to recover your entire system or just certain files without needing to connect to any local storage. As well as allowing you to access your data, you can grant permission to others, including those who are not Acronis users, by setting up links to specific files/folders.
To ensure your data files are up-to-date you can use the product's synchronisation feature. In order to use this facility you will need to set up a free Acronis account. This process is simple as you supply an email address and password. Designated folders will then be monitored to ensure you have access to the latest versions stored locally or at an online site.
The final tab of Tools & Utilities divides its functionality into eight sections covering various tasks. There is a clone tool for copying from one disk to another while tools listed under Protection let you create rescue media, create a secure partition for special data plus recover your data or full system if Windows refuses to boot by pressing the designated function key. Various data destruction tools are available as are tools for data management. You can convert backup files created by Windows into a format acceptable to Acronis and copy your backup settings from one system to another. There is also a tool to treat an image file as if it was a disk. Finally there is an option to create a sandbox environment to test dubious operations.
While Acronis True Image 2014 is a well-designed product with a range of impressive feature, there is one issue you need to be aware of especially, if like me, you use Windows Live Mail as your email client. I have discovered that Acronis is unable to backup Windows Live Mail while the email client is open. This is because Windows Live Mail has exclusive access to its database while the client is running. Acronis is now aware of this situation (see http://kb.acronis.com/content/45027). To get round this problem you just need to close down Windows Live Mail before making the backup.
This problem apart, Acronis True Image 2014 is an excellent package which I shall continue to use as my backup package. Minimum system requirements call for a 1.0GHz processor with 512MB of RAM and 1.5GB of hard disk space running Windows XP (SP3) Home and later. Single and three-user versions of the product are available. A single -user version, as reviewed, is priced at £39.95 while a three-user product is priced at £59.95.