Cyberlink Power DVD 13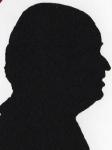 The number '13' and some peoples idea that it is unlucky means they go from 12 to 14 or as more than one company has done go from 12 to XIII. Whatever you feel a software package that has had that number of incarnations must be mature.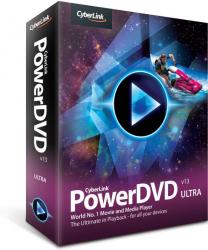 click image to enlarge
Looking at past notes I see its 13 months since I saw a version of Power DVD from Cyberlink it is far more than just another device to play and convert video.
The installation took five minutes after which you have to enter a 30 character serial number before you can run it.
Perhaps now is the time to drop 'DVD' as most will download it and while I still managed to get a unit on physical media it is becoming more difficult. Actual burning of a DVD is also far less likely to happen as most will make their epics on memory sticks or even a portable hard disk. So just maybe next year will see Power Player v14.
Another factor to consider is that a lot of people view at over 1920x1080 and I am pleased to say Cyberlink realise this and support higher resolutions.
True Theatre is rather good and if old eyes are not sure look at HD next to it and note the difference.
I have yet to be convinced by 3D even in a cinema but others love it. I am told be people who are in the know that a small proportion cannot see 3D at all and a lot of people will struggle to enjoy it as your eyes are forced to keep changing the focus point.
However 2D can be converted to 3D and it certainly seems easier than with earlier versions, of course more powerful hardware does make things easier and the constant cry of more memory comes to the fore.
While on system requirements its Windows XP upwards, 400MB of hard disc space, a DVD drive for playing DVD's and a Blu-ray drive to play Blu-rays. It states 2GB of RAM to play back Blu-ray which of course will eliminate a lot of XP machines on both memory and Blu-ray drives. As for processors it states Intel Core 2 Duo at 2.66GHz and AMD Phenom 2.1GHz and above.
Cyberlink will be rubbing their hands in glee as Windows 8 has no native support for Blu-ray and even Media Player only comes with certain versions and slightly less relevant no Media Centre unless you pay for it.
By default BD Live is turned off and this does have the effect of making opening and playback of Blu-ray movies quicker.
Cyberlink claim they are the only package to support MKV and DTS via a mobile App for Windows RT Tablets.
For those who stream movies to their TVs across a home network you can add extras from Moovielive.com a Cyberlink site. For those who want it or need it then it is possible to import sub-titles from sites that give this service.
As a lot will purchase via download it is important to know the difference as there are two versions of PowerDVD the basic is PowerDVD 13 Pro which does not have Blu-ray 3D and DVD 3D playback only supports 5.1 in surround sound (The Ultra version supports 7.1) . The Pro version does not support Home Network DLNA server transcoding and will not support UltraVoilet when it arrives. The Ultra version will/does support all the things mentioned.
You can play and stream both video and music as well as photos across a range of mobile devices and there is a Power DVD Remote App available which can work for Windows 8, Android and iPhone or iPad.
While I have never owned a MAC this is stated to be cross platform.
When you register a boxed copy you automatically gain access to be able to download a digital copy so there is still a reason to buy a boxed version.
CyberLink PowerDVD Ultra V13 is available from the link below for £69.48 with free delivery.
http://www.amazon.co.uk/gp/product/B00CI4T20U?ie=UTF8&tag=gadge0a-21&linkCode=as2&camp=1634