Corel PaintShop Pro X5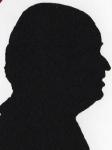 Review controls
I have a long memory - it's just yesterday that's a problem sometimes – and I remember a shareware product that easily fitted on a floppy disc. That was long before JASC was purchased by Corel the current version fills a CD-ROM.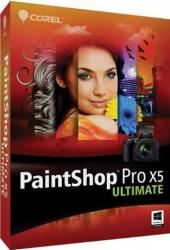 click image to enlarge
While I have reviewed most versions in between this one was stated to be compatible with Windows 8 so I waited until I had a stable Windows 8 system to review it. As with the few other Windows 8 items I have looked at you need the Desktop to install from and those who have tried Windows 8 know its one level down from the shiny icons.
The install itself works just the same, you need to enter a 31 character key before it happens and then you are encouraged to register. While there are two versions all the basics are on the first of two CD-ROMs. My install took six minutes and swallowed 1190MB of my drive. This is for the contents of the first CD only, not the extras.
While this will run on XP the main drawback to this is the need for at least 1.5GB of RAM something that my XP machine - and most others I know – does not have. So its probably Vista, Windows 7 and Windows 8 required.
Way back with the early floppy disc version the program had two main uses to convert various file formats and as a very good screen grab tool. In fact I still use an earlier version for this purpose on my XP machine today.
So what does PaintShop Pro X5 do, it still of course does the two things mentioned above but it's now a photo editing package, a creative design tool, provides excellent online sharing and has some of the best learning tools around. So even if the first 14 versions have passed you by you can start with 'X5' and be quickly up to speed using the video tutorials within it as well as the help files that make you a proficient user quickly.
I mentioned a second CD, well Corel since their early days have given extras in almost every package they produce. Here NIK Colour Efex Pro 3, RealLusion Face Filter Studio 2 and Creative Collection add the cost of these together and not only have you saved more than the difference between the two versions but the total cost of the package.
If you have an earlier - fairly recent – version of PaintShop Pro then you get the option to retain your settings rather than starting from scratch.
There are three different ways of use Adjust, Edit and Manage each has its own layout and by default the latter will display. The displays and placement of icons and tools is much the same as in recent versions so no cosmetic changes for the sake of making it look different.
Face recognition is now rather good so it will probably be better at recognising people from old photos etc than you will once you have done some initial work to give it details of who is who etc. You can also geo tag to enable you to remember where that image was taken years later.
Of course some will want to make images look older than they are so a retro look is possible and this does work. There are new brushes, filters and tools but to my mind the overall star of the package is 'Corel Guide' meaning a new user or someone who uses the package very infrequently can get up to speed quite quickly without an expensive special course.
If you do not need the extras in the Ultimate version then you can purchase the basic version for around £40 but as the Ultimate gives you the extras for only around another £13 then why not purchase it as you may want them later on.
Doing my searches found Corel PaintShop Pro X5 Ultimate at £52.99 with free delivery from the first link.
http://www.amazon.co.uk/gp/product/B008TI5Y4C?ie=UTF8&tag=gadge0a-21&linkCode=as2&camp=1634
A free trial version can be downloaded from the Corel web-site