Panda Internet Security 2013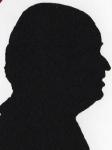 Review controls
While most new PCs come with Anti Virus software it is normally only a trial lasting for 90 or 60 days. Most of these are from Norton or McAfee and while they work and these days do not slow the PC down that much there are options.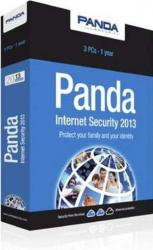 click image to enlarge
Most people want protection while on the Internet and when running programs and files downloaded from it. These days a growing number of products and updated choices are primary supplied as downloads, this means reinstalling is often tricky or not possible.
A few minutes or less unprotected on the Internet is all you need to get a virus or other malware, the first you may know about is a huge credit card bill as someone has captured your personal details and at best it's a nasty mess.
Panda does not just protect a single PC but up to three in the incarnation I was sent but of course you can buy online and have it as a download should you wish. I – as regular readers will know – prefer my media to be on CD-ROM, but downloading from some manufacturers is safe and can sometimes even bring a monetary saving.
If you are not going to keep the trial of whatever product that came with your PC do not wait until day 90 or 60 to change. I prefer to remove and then install if you have two products doing the same job they will conflict and one may say the other is a virus and almost certainly your PC will slow down. So before installation disconnect from the Internet to guard against that small time gap when you are not protected at all.
While the number of computer magazines that provide CD's or DVD's is diminishing rapidly those that survive often provide a trial and often this can be upgraded to a full version at a reduced fee but be sure it's what you want. If you're PC does not have an optical drive the contents can be copied to a USB stick and installed from there.
Panda do three versions, Anti Virus, Internet Security and Global Protection. My look is at the Internet Security version. While most companies now sell you something with updates free for twelve months Panda give you one further month free.
I installed it on two PCs one a Windows XP desktop system and the other a Windows 7 notebook, on both occasions the A/V software on them was first removed after removing them from the Internet, the first by removing the Ethernet cable and the second by turning Wireless off, the installs went without any problems and was quite quick, once installed I allowed Internet connectivity again so that they could update from the Internet.
In both cases I ran a full scan it took around 50 minutes on the desktop system (a lot more stuff on it) a less powerful machine with less memory at only 512MB RAM. The second machine took only 40 minutes but has 4GB of RAM. The next day I reran the scan on both machines and the time taken was less than a minute on each.
So what apart from Anti Virus do you get with the 'Internet Security' edition. The Cloud based front end has ten icons on the front screen and once installed you can more of less forget it, it does not seem to slow up the PC.
Firsty Firewall, Wi-Fi Protection and Home Network Manager to protect your Network. While on the WWW it provides 'safe' browsing warning of less desirable sites. Credit Card and personal data protection is included, email is protected from dangerous files and attachments and you also have Anti-Spam. Parental Control is available should that be required. Local and Online backups are available and perhaps best of all email support for your queries.
It is available from the link below for £28.99 with free delivery.
http://www.amazon.co.uk/gp/product/B009FY61VO?ie=UTF8&tag=gadge0a-21&linkCode=as2&camp=1634
If you only have one PC then you can get a 1 PC version saving £6.74 on the 3 PC price.