Kaspersky Internet Security 2013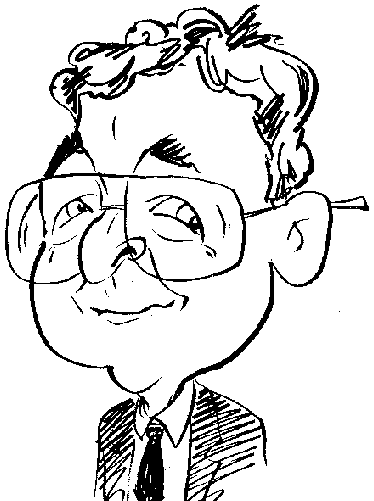 Review controls
A bit like an insurance policy, your computer protection needs regular updates as circumstanced change. Offering to help provide protection against a range of issues is the latest version of Kaspersky's flagship product.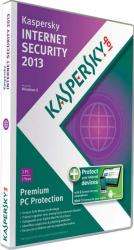 click image to enlarge
Arriving with the promise of delivering "Real time protection from all Internet threats" is the latest version of Kaspersky Internet Security. This is the 2013 edition of the product and it bears the "Ready for Windows 8" logo. In common with other security suite offerings, Kaspersky 2013 (KIS2013) gives you three licences enabling the protection to be installed on more than one computer.
The multiple licences feature is not the only thing this product has in common with competitive titles. KIS2013 is not all that happy to share a system with what it describes as "incompatible software", in other words any of the competition. As part of its installation, KIS2013 checks for the presence of any offending items and offers to remove any it finds before proceeding. This could result in a system reboot and having to start the installation again.
A check is also made as to whether any updates are available. In my case this involved a 148.3MB download as part of the installation process which creates icons of the main KIS program and Safe Money. The entry of a 20-character serial code will activate the software which would be in trial mode otherwise.
The KIS2013 opening interface provides feedback information regarding detected threats, protection components, database status and the length of the current licence still available. There are also shortcut links to various tasks with an initial scan probably being many users first port of call. KIS2013 offers various categories of scan. A full scan checks everything with a range of options that can include keeping the computer turned on, switch to hibernation mode or reboot the computer at the conclusion of the scan. You will be kept informed as to the number of files scanned and any threats detected. A critical areas scan takes a look at elements that are loaded with the operating system at startup. The third choice is vulnerability scan which checks out your system and applications for vulnerabilities that could allow malicious attacks. You can also scan individual files using the custom scan option.
On the test machine a full scan of 22.2GB of data took 3 hours 42 minutes. This did seem rather excessive especially as the scan process had full control of the system. Repeating the full scan resulted in a massive drop in the time required. This second scan was completed in 65 minutes. As fewer files than previously were listed as being checked, this could explain the improvement in the speed of operation.
Running the vulnerability scan on the same system took 62 minutes and tagged 18 vulnerabilities. These possible problems included issues such as CD/DVD having autorun turned on and the sending of error reports with Internet Explorer being disabled. A critical area scan was the fastest with a time of 30 minutes.
For family use there is a parental control option. This password-protected feature lets you decide when each user gains access to the computer and can go online. You can specify the applications and websites that will be made available plus social networking activity can be controlled.
If you need to check out application activity then the appropriate named feature will supply feedback as to the status and popularity, plus CPU and memory usage of each running process. Network traffic can be monitored. A virtual keyboard is available if you are worried about possible keylogger infection. Dodgy files will be placed in Quarantine where you can decide on any further action. In addition there are tools to create a Kaspersky Rescue Disk, run Microsoft Windows Troubleshooting feature, clean out history lists and cookies plus analyse your browser's configuration.
Finally there is the Safe Money option which can be accessed from the main interface or from its own desktop icon. As its title implies, Safe Money provides an extra layer of protection for when you plan to indulge in online financial activities such as banking and making purchases. This module makes use of the virtual keyboard and also checks out the authenticity of sites prior to giving you access.
KIS2013 certainly offers a wide range of functionality and protection. It does suffer a little from its scanning speed but fortunately scans should not need to be run too often. A three licence version of the product is priced at £49.99 although the same license is also available for £29.50 from Amazon. System specifications call for a 1GHz processor with 1GB of RAM (32-bit) or 2GB RAM (64-bit) running Windows XP and later.