Dragon NaturallySpeaking 12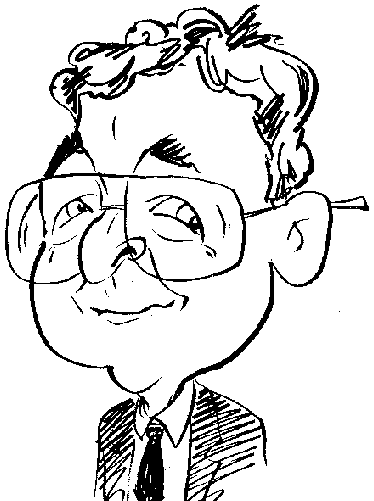 Review controls
While you may not fancy holding a conversation with your computer, it can handle your dictation with the help of appropriate software.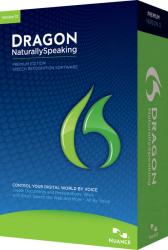 click image to enlarge
Long considered to be the market leader in the field of speech-to-text recognition software, Dragon NaturallySpeaking is now up to version 12. As is usual with this offering, Nuance has developed Home, Preferred and Professional versions of the product. My review is based on the Preferred version of Dragon NaturallySpeaking 12.
When installing Dragon NaturallySpeaking 12, a check is made regarding your computer specifications, especially with regards to the amount of RAM that is available. Dragon NaturallySpeaking 12 wants 4 GB of RAM when running Windows 7. It will install with less but there could be instances when you encounter a performance hit when running the product with other software titles that have high resource demands. This software also requires Microsoft.Net Framework 4.0 and this will install for you if it is not present. As part of the main installation routine, you will need to enter an 18 character serial number. You will also need to enter the serial number when registering the product plus you are required to activate your software via an online connection.
Nuance includes a stereo headset allowing you to communicate with Dragon NaturallySpeaking. In the case of my review product, this was a HC-GEN-C headset. This has an adjustable headband with a rotating bendable boom microphone. An adapter lead is included for connecting the headset to a single socket rather than to jack sockets for microphone input and headset output.
When you first run Dragon NaturallySpeaking 12 a user profile will need to be created. This profile will consist of a username along with age group, country region, accent and type of speech device connection being used. Volume level and the quality of your sound system will be analysed as you read through a couple of short passages. In my case it was enough for me to read 16 words for the volume level and 35 words for sound quality. An optional training session comes next as you select from six short passages – being optional you can miss this stage but as it takes less than 10 minutes including the analysis of the data gathered, it is well worth the effort. Further options are available for your emails and documents to be analysed to check on your writing style and vocabulary plus Dragon NaturallySpeaking can be set to automatically update your profile based on your dictation, corrections and training methods.
A welcoming interactive tutorial is available. This covers features categorised as Basic, Dictating, Correction Menu, Spelling Window and Editing. You can run this tutorial before entering the main program or at any time from the Help menu.
Dragon NaturallySpeaking 12, by default, places its DragonBar toolbar at the top of the screen with a sidebar on the right hand side. In both cases, this could result in the positioning of any Windows furniture, such as icons and widgets being automatically moved to make room. While this did not seem to adversely affect widgets which regained their original positioning on a restart, any icon moved retained its new location following a reboot. The toolbar contains drop-down menu option for Profile, Tools, Vocabulary, Audio and Help plus the microphone which can be turned on by a mouse click or pressing the "+" key. Tabs in the sidebar allow you to switch between Home, Global, Mouse and MyCommands topics.
When dictating your text into Dragon NaturallySpeaking 12 it is always best not to pay too much, if any, attention to the results as they appear on screen as the slight delayed appearance of the words could be off-putting. Also you will not be tempted to make any corrections immediately. I always find it best to make any necessary corrections at the conclusion of the dictation. By using Dragon NaturallySpeaking 12 to make these corrections, the software will learn from its mistakes and improve its accuracy rating.
Sometimes, I must admit, I have to force myself to use Dragon NaturallySpeaking for editing rather than go for a mouse and manual approach. Fortunately the accuracy of Dragon NaturallySpeaking 12, while not 100%, is of a high level. Dictating the first 530 words of this review produced just five mistakes giving an accuracy rating of slightly over 99%. The Dragon NaturallySpeaking 12 mistakes were "whole" for "home" which occurred twice, "hedge C-CE-see" for "HS-GEN-C", "adverse in" for "adversely" and "review" for "regained".
Along with the improvement in its level of accuracy (an increase over 2% since I last tested the product) and the interactive tutorial mentioned earlier, Dragon NaturallySpeaking 12 offers various extra features. There is closer interaction with Hotmail and Gmail for sending messages, better Bluetooth support, faster correction editing and the use of your iOS or Android device to communicate with Dragon NaturallySpeaking 12.
With this latest version of Dragon NaturallySpeaking, there has been a slight increase in the required specifications. As mentioned 4GB of RAM is the recommendation for Windows 7 with earlier versions of the OS requiring less. You will also need a recommended 2.2GHz processor with 3.2GB of hard disk space. The Preferred version is priced at £149.99 with an upgrade available for £99.99.
http://www.nuance.co.uk/for-individuals/by-product/dragon-for-pc/index.htm