MoviePlus X6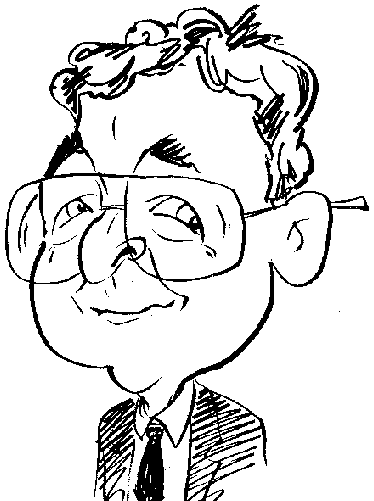 Review controls
Serif has always targeted those who operate on a limited budget while looking for ease-of-use with their software. The latest Serif product to take this path is MoviePlus X6.
Buy Now!
Serif MoviePlus X6
Available from Serif
£61.27 plus delivery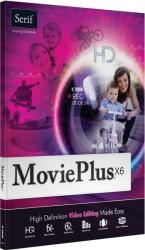 click image to enlarge
Now up to version X6, MoviePlus is Serif's video editing software that features support for high definition among its feature list. To be honest the high definition feature is not actually new as it appeared in the previous version of the software but it is a must-have feature for the modern video editing fraternity.
Installing MoviePlus, following Serif's standard policy, will require the entry of a 25-character serial number that should be found on the product's folded sleeve cover. As part of the installation you can either opt for the default settings or change the destination drive and folder for the software and various storage areas that will be used by the product. MoviePlus requires the presence of QuickTime to carry out certain tasks and a copy of this Apple developed software is provided. This item does require its own installation routine. As is usual with products from Serif, documentation is restricted to a PDF version of the User Manual and this is to be found on the supplied CD.
Little, if anything, has changed on the surface with this latest version as you are created by the same Welcome Screen. This is an excellent example of a user-friendly opening introduction. Options are available to Create, Open and Learn from a three-pane over-laid menu. The Create section includes choices such as starting a new protect, creating a Quick Launch Movie, importing and working with various devices. Initially the Open section will consist of samples to show off various features and these will be supplemented with your own files over time. For files to be access from this option they will need to be saved in MoviePlus own format. Various informative videos covering different aspects of the product can be viewed from the Learn section and it is well worth dipping into these offerings to discover more about the functionality available from MoviePlus.
As with the Welcome Screen, there is little difference to report with the main interface. This is not surprising as the interface worked fine with the previous version. Clearly laid out sections entitled How To, Video Preview and Media run across the top two-thirds of the screen. These are supported by a pane which allows you to switch between a timeline or storyboard view of the current project. Standard Windows menu and Tools bar run across the top of the interface.
When bringing your own content into MoviePlus you need to use the import facility which can be access from the Media pane. You can import files stored on your hard disk, take it from an attached device such as a camcorder, USB mass storage unit, capture it live using a webcam or rip non-copyright material from optical media. Selected content can them be dragged to the timeline or storyboard pane for any editing that is required.
As well as importing content, the Media pane is where you will find supplied Gallery content. This content is categorised as Transitions, Video Effects Audio Effects, Text and Adjustments with each one containing a various sub-options. Each of these items comes with its own set of properties. Selected effects can be dragged and dropped onto the relevant part of the video. Any mistakes that you make can be removed with the Undo feature which single steps through each of the stages that you have initiated.
Adding to features such as working with a Proxy file when the resource-hungry HD video format is being used and support for Blu-ray and AVCHD formats, Serif has adding a number of new features to this version of MoviePlus. You can make use of various Wizard-led templates to create your own Quick Movies complete with overlays, effects and transitions. Temperature and Clarity controls have been integrated into the Colour and Lighting adjustment tools. You can select to convert videos between different formats. Support is provided for MP4, MPEG, QuickTime, WMV, AVI, WMA and WAV. The first time you attempt to use one of these formats you may encounter a message explaining that for licensing reasons, this feature will need to be unlocked. This is free and is a once-only process. Other new features include 3D effects and uploading videos direct to Facebook.
MoviePlus X6 offers a range of features for those looking to enhance their home movie clips in an interface that is generally easy to use. Plenty of help is on hand to lead you through procedures as you work with either a timeline or storyboard approach. This new version of the software is priced at £61.27. Minimum system specifications call for a Pentium class processor, 1GB of RAM and 2.05GB of hard disk space for the initial installation. Full details on the Serif web-site.