Serif PhotoPlus X5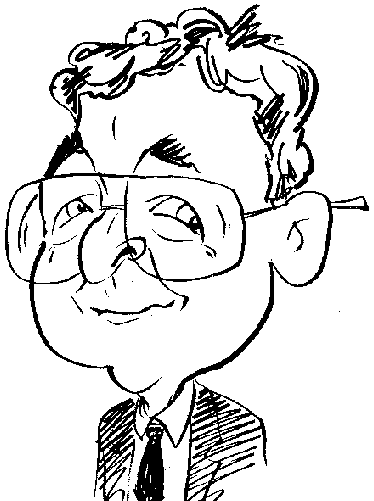 Review controls
As you browse through your collection of digital images stored on your computer, you can sometimes notice blemishes and other features that you wish could be removed or enhanced in some way. It is for times like these that a product such as Serif's PhotoPlus has been developed.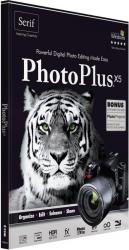 click image to enlarge
The latest version of this software is entitled PhotoPlus X5 and comes with the promise of providing "powerful digital photo editing" as you organise, edit, enhance and share images. Following the usual Serif pattern, the PhotoPlus X5 installation routine requires the user to enter a 25-character product key. You will also need to select from either US or UK English and choose from a list of file associations you wish to set for this software. When you first run the software, a check will be made to see if there are any updates available for downloading. If any are found then they will be integrated into the main package.
Serif is, if nothing else, consistent in its approach to presenting its software and, like other Serif titles that I have looked at, PhotoPlus X5 opens with an overlaid window, on top of the main interface, giving users a choice of Create, Open or Learn options. While it might be tempting to jump straight in and work with a new image, project or open an existing file, it is well worth taking a look at the various tutorials.
You can also open an Organise module or select the chosen workspace from a drop-down pick list. This pick list allows you to select from different workspaces such as painting, designer and photo editing. All three interfaces are dominated by a work area with tool bars running across the top and down the left side of the screen. While the designer and painting add tabbed menu panes for navigator, brush tip and layers options down the right side of the work area, the photo editing workspace replaces these with tabbed menu panes for histogram, adjustments and layers. A drop down list on the main tool bar allows you to quickly switch between the different types of workspaces when working on an image.
As mentioned earlier PhotoPlus X5 splits its functionality into the four distinct areas of organise, edit, enhance and share. Lets take a look first at organise. When selecting this option, either from the initial opening window or the file menu, you are presented with what looks like a totally separate module (icons for both PhotoPlus and organiser appear in the task bar).
This module displays a hierarchical tree of relevant folders running down the left of the screen and thumbnail displays of all the images in the current folder. You can give each image a star rating, rotate and flip individual images plus create a stack of selected images you wish to keep together. Various criteria, such as file name, rating and date specific, can be used to sort images while grouping can be applied using different criteria. Images can be stored in photo albums created for specific projects or occasions.
Switching to the Photo Edit workspace you will find support for 16-bit images and the ability to edit RAW files. Buttons located next to the standard tool bar give access to photo fix, filters and a cut-out studio to use with the more common editing tools. The photo fix option contains the means to apply various pre-defined lighting effects represented by sample images or make your own individual adjustments. You can crop and straighten images plus opt to see a side-by-side before and after view. A range of filters are available to be applied to an image. Each of the filters comes with various pre-defined settings with a sample image showing how the effect will look. The cut-out studio allows you to remove unwanted items from a photo or select a particular item that you wish to use elsewhere.
The enhance facility allows you to add that extra finish to make your images really stand out. Working with HDR (HighDynamicRange) images that have been captured at different exposure settings, you can blend images to produce some spectacular results. Other tools that are available allow you to adjust the vibrance level, apply a warp effect and automatically have your image converted to a particular artistic style.
Images can be posted on Facebook and Flickr from within this software. There is also an option to send images, either individually or in groups, to friends and family via email.
As an added bonus with this product, Serif has bundled Serif CraftArtist along with PhotoProjects. This software comes on its own media and requires a separate installation with its own product key.
PhotoPlus X5 is well worth considering even without the extra items that come bundled as standard. Pricing has been set at £71.48. Minimum specifications call for a system running Windows XP SP2 and later with 512MB of RAM and 833MB of disk space. You will need extra hard disk space for the bonus software.