WinZip 15.5 Pro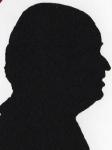 Review controls
A package that by its number you know has been around for a while. However what was first important for one job – file size reduction – is now less so now it has three other uses that make it a product still useful today.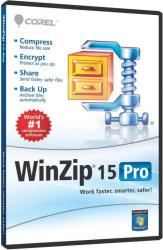 click image to enlarge
For a while now WinZip has been owned by Corel, this gives it stability as they tend to develop things and increase functionality and with that value. However here when you install think first as one question you need to answer is will you require it to work with currently existing Zip files if so make the choice with care as new (recent) technologies may not work that well with earlier files.
The new version has a new engine that supports PC's with multi cores and this allows it to Zip faster and even Zip tighter.
Now you can Zip, Unzip and Email without even opening the main program by using the WinZip Desktop Gadget.
If you are a fan of Ribbons you are catered for as you are if you prefer the Menu and Toolbar you choose what suits you.
As with so much software today you need to activate it, enter the 24 character string and by return email you are sent a code that allows you to reinstall should it be required. Of course you then need to print this code and leave it in the DVD case as in most cases your reason for reinstalling would be hard disc failure so you would not have the email.
This brings me to one of the other functions perhaps the most unpopular function around Backup. We all know it should be done, hopefully we all do them and once you have had a hard disc crash you certainly will do them.
These days just compressing files may not be enough and certainly with sensitive data you need to have Encryption and of course this is now possible with WinZip 15.5.
Bundling files together is useful as often files for certain tasks are not always stored in the same place yes WinZip can take care of this.
However as mentioned above the new compression will reduce most file sizes but if you are sending files to others do they have the latest version, if they do not then all is not lost as you can switch back to the old standard.
So is the new way of Zipping saving you file size well I tried documents where I managed to save between 2 and 10% of space dependant on content and size. MP3 files (that are already compressed) showed the least saving at up to 2%. However the biggest saving was to be found in .jpg files where an extra 20% can be saved.
Once the program is installed a novice can use the 'Gadget' to create a repetitive task without any real knowledge required. The expert user will of course get the most from the product.
Few packages survive to V15; here it has done so by changing the goal posts as most are not now worried about file sizes as memory and storage are two of the few things that you can expect to be cheaper next year than this.
The reason why reducing file size is perhaps still important is that a lot of email attachments are limited in size by ISP's and being able to save just a few % may make a file acceptable. If this is still to large then the file can be broken up and sent as separate pieces to be rebuilt at the other end.
WinZip 15.5 Pro is available from the link below for £51.90 with free delivery.
http://www.amazon.co.uk/gp/product/B004B96UFK?ie=UTF8&tag=gadge0a-21&linkCode=as2&camp=1634
Also available for £43.86 as a download from http://www.corel.com/servlet/Satellite/gb/en/Product/1207834997200#versionTabview=tab1&tabview=tab0